19B
Fall Grants 2022 - Post-Production Stage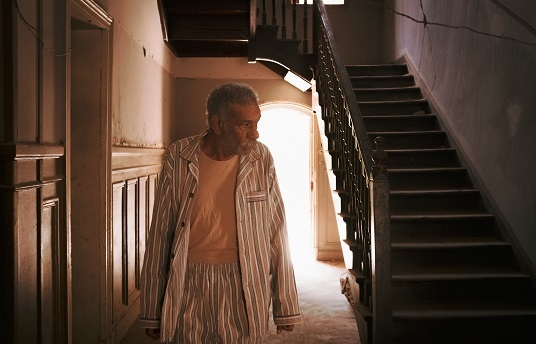 Synopsis
An abandoned villa, deserted by its owners since the 60s, is only inhabited by its guard, who resides in it and looks after it. He leads a predictable, monotonous life, and only occupies a part of one of the living rooms—leaving the rest of the house with its old furniture and decaying walls and ceilings. We don't know the name of this old guard; people usually call him with nicknames that Egyptians use with people his age, like father or uncle. His only daughter pays him weekly visits to check on him & bring food. She is educated and does not approve of the way he lives in this shabby house. He spends his day taking care of the stray dogs and cats; the animals take shelter in the house and keep him company. One day he discovers that the side street that overlooks the house's main gate has turned into an informal parking lot for the next-door bank and that the parking attendants are competing over the empty space that leads up to the gate.

He tries to kick them out of what he considers to be his private property, but they won't let him. Nasr, a strong young guy who knows nothing but violence, shows up to try and make a deal with the guard to allow him to use part of the villa as storage. The guard refuses to share his 'home' with Nasr, and finds himself for the first time in a situation where he has to face his fears and be confrontational. He tries to stand up to Nasr, but fails, and Nasr ends up invading the guard's space. With the support of his daughter, the guard challenges Nasr, and for the first time, he takes action. A man who lived in solitude for years must find a way to kick his enemy out. Meanwhile, Nasr is letting his guard down and trying to get closer to the guard who opens up to him. They both find themselves head-to-head, and during this battle, the guard rediscovers himself, his relationship with his daughter, neighbours and what he always considered to be his home.
Credits
Director

Ahmad Abdalla

Screenwriter

Ahmad Abdalla

Producer

Mohamed Hefzy

Production Company

Film Clinic
About the Director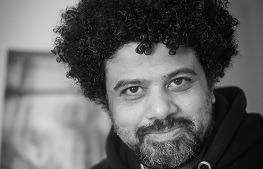 Ahmad Abdalla is an Egyptian filmmaker and part of the new wave of independent cinema in the Arab world. In 2009 he directed his first feature film 'Heliopolis' which was one of the first successful independent Egyptian films to be released theatrically in Egypt. Then came his second 'Microphone', which was selected among the best 100 Arabic films in history by Dubai Film Festival and won over 20 international awards. He co-directed '18 Days', which was officially selected for Cannes 2011. He then directed 'Rags & Tatters' (2013), 'Decor' (2014), 'EXT/Night' (2018). His latest films have been selected in many prestigious film festivals, such as Toronto IFF, London BFI, Singapore IFF, São Poulo IFF, and won many awards such as the Golden award in Cinemed Mediterranean Film Festival of Montpellier, Golden Tanit in Journées cinématographiques de Carthage, and Golden Tulip at Istanbul IFF.
Contacts