143 Sahara Street
Spring Grants 2019 - Post-Production Stage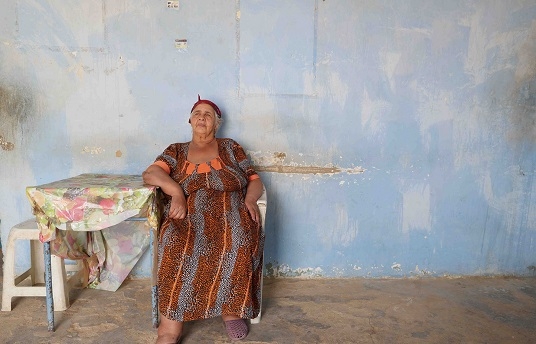 Synopsis
In her little restaurant in the middle of the Algerian desert, a woman writes her history. There she welcomes truckers, wanderers and dreamers for a cigarette, a coffee or eggs. Her name is Malika.
Credits
Director

Hassen Ferhani

Screenwriter

Hassen Ferhani

Producer

Narimane Mari

Production Company

Allers Retours Films
About the Director
Hassen Ferhani was born in Algeria in 1986. In 2006, he directed his first short film, 'Les Baies d'Alger', which was screened in official competition in numerous international festivals. In 2008, he participated in a workshop at La Fémis, where he directed the short film 'Le Vol du 140'. Since 2009, Ferhani has worked as an assistant director. In 2010, he co-directed the documentary 'Afric-Hotel', which screened at Visions du Réel and FIDMarseille. 'Roundabout in My Head' (2015) was his first feature-length film and has been awarded several major international prizes including FID, IDFA, Torino, Amiens, Carthage, Algiers, Entrevues Belfort, Festival Filmer le Travail de Poitiers, and Vues d'Afrique.
Contacts
Main Contact

Narimane Mari

Company:

ALLERS RETOURS FILMS

Phone:

+213658233556

Email:

narimanemari@gmail.com