Short Script Lab
Short Script Lab (Online)
Start date:

Nov 25, 2023

Ability Level:

Intermediate to advanced
The Doha Film Institute's online short scriptwriting lab is designed to assist emerging screenwriters and writer-directors from Qatar and the MENA region to complete a new draft of their original short film screenplay with the guidance of experienced international mentors. Screenplays written through this lab may be nominated for production through these DFI programmes:
The online short scriptwriting lab provides an inspiring, intensive programme that balances virtual one-on-one mentorship sessions and independent work with moderated group discussions among peers. Participants will refine their skills in scriptwriting, advance the development of their short film screenplays, and discuss the regional and international short film landscapes—notably thanks to case studies of recent successful short films represented by their authors. Participants will also be introduced to film packaging (drafting synopsis, intent note, mood board, etc.) and short film production opportunities.
---
Application Deadline: 28 October 2023
Dates: 25 November – 7 December 2023
Participants have 8 days for group work and 5 days in between for independent work on their scripts. All participants are expected to present a new version of their short film script to their tutors and the DFI team by the last day of the programme.
Hours:
The online sessions are planned between 3:00 – 7:30 PM (AST), including breaks. However, the schedule can be flexible to meet the needs of selected participants, and all interested filmmakers are encouraged to apply. Participation is required throughout the entirety of every session of the lab—as the work and learning will build progressively from day-to-day.
Language: English
Fee: QAR 1,000.00
Group Size: Up to 8 writers/directors
Ability Level: Intermediate to advanced
---
Eligibility
The workshop is designed for writers/directors of short films. A total of eight participants will be selected for the workshop, and it is open to applicants from or based in Qatar or the MENA region.
Candidates must:
Show an aptitude for writing drama.
Have written and directed at least one short film.
Be from or based in Qatar or the

MENA

region.
Application Requirements
Please email all the following required materials as one

PDF

or Word document to scriptlab@dohafilminstitute.com:

Basic project information: Project title, genre, countries of production, short synopsis, current status (treatment, script draft, etc.).
Director's statement explaining your motivation for applying to the lab and your intention for this project as a writer/director (maximum 1 page). Please mention the current status of the project and how long you have been working on it.
Brief biography, filmography, and contact details (mobile number and email address) of applicant.
Detailed treatment (maximum 2 pages) or script (maximum 15 pages) for a short fiction film of 5 to 15 minutes in length that can be shot in Qatar or the

MENA

region.
Link(s) to at least one previous short film and a copy of its script.
Optional: visual treatment, mood board, cast details, producer's statement.

Attached separately to the application email:

Qatar ID or equivalent

MENA

ID/Passport copy.
Candidate Selection
After the application deadline, the lab mentor and the DFI team will review all applications. Candidates may be invited for a supplemental interview during the selection process. Candidates will be assessed on their ability to expand and develop their materials into coherent screenplays and their readiness to work with the mentors and other lab participants on substantial re-writes of their scripts.
Please note that submission of an application does not guarantee a place in the programme; depending on the number of submissions, some applicants may be waitlisted or declined. All required materials must be submitted to scriptlab@dohafilminstitute.com on or before 28 October 2023 for consideration. Applicants will be notified of the results of their submission in a timely manner after the submission deadline.
---
Mentors
Matthieu Darras
Lab Advisor
Matthieu Darras leads and designed several programs of film/talent development and consultancy that are active worldwide: The First Cut Lab, the Pop Up Film Residency, and the Full Circle Lab. Previously, he founded and directed the European Network of Young Cinema NISI MASA, wrote for the film magazine Positif for fifteen years, and was the artistic director of the TorinoFilmLab until 2018. Matthieu Darras worked for major film festivals in Europe—as a programmer for the Cannes Critics' Week, as a consultant for the Venice Film Festival, and as a delegate for the San Sebastian Film Festival. He also directed the Bratislava Film Festival. He has been collaborating with the Doha Film Institute since 2016, as Lab Advisor for both the Short Scriptwriting Lab and The Hezayah Scriptwriting Lab, as well as consulting with projects presented at Qumra.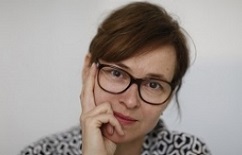 Britta Krause
Script Editor
Britta Krause is a script consultant and director based in Berlin. She has been working as a tutor with emerging screenwriters and directors since 2012 and most recently for Semaine de la Critique's Next Step, Filmuniversität Babelsberg, Nisi Masa's ESP workshop and Attagirl. She was a script editor trainee at TorinoFilmLab's Script&Pitch workshop in 2012 before joining the laboratory again in 2018 as a trainer for FeatureLab. Britta is currently teaching Script Development Strategies at Filmakademie Ludwigsburg to students of the International Producing program, as well as working one-on-one as a script consultant with writers and directors from all over the world.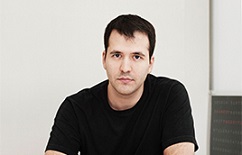 Antoine Waked
Script Editor
Antoine Waked is an experienced professional in cinema mentorship and education. Since 2011, he has served as a development executive at Abbout Productions, a leading film production company in Lebanon. Antoine is also the co-founder and artistic director of the Maskoon Fantastic Film Festival, the only festival of its kind in the Arab world, and the Maskoon Fantastic Lab, focusing on the development of Arab genre films. He was director of the cinema section at Alba University from 2021 to 2023, teaching writing and directing since 2005. Antoine's activities include script consultations for international films, mentorship in screenwriting labs, and delivering lectures on Arab genre cinema. He co-directed the award-winning documentary 'A Certain Nasser'— exploring the life of Lebanese pioneer filmmaker Georges Nasser.
---