2020
'Watching the Classics' with Richard Peña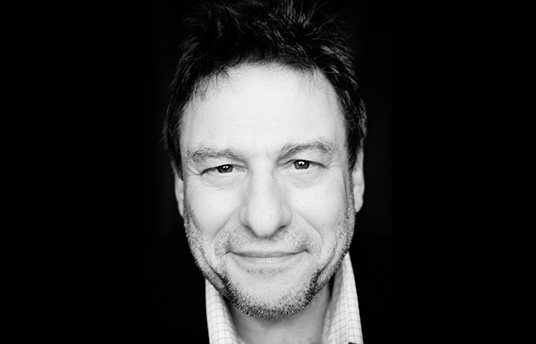 Start date:

Jun 01, 2020

Ability Level:

Intermediate
Doha Film Institute is delighted to present 'Watching the Classics', an online programme during which filmmakers and cinephiles alike can deepen their knowledge of film history.
Presented by renowned scholar Richard Peña (Professor of Film Studies at Columbia University and Director Emeritus of the New York Film Festival), this series of three lectures/discussions each focuses on an undisputed world cinema classic.
In the weekly sessions, Professor Peña will present a given film within its aesthetic, economic, technological and social/political context, detailing each director's formal techniques while teasing out the implications of these artistic and technical decisions.
Participants will be invited to view the films before each lecture, and all are readily available through various streaming services. During the lecture, select images and clips will be included for discussion, and participants will be able to send Professor Peña questions, which will be addressed at the end of each session.
Join us for this chance to revisit some of your favourite films—or to discover works that have helped change the course of film history.
---
SESSION ONE
'Citizen Kane' | 1941 | Orson Welles | USA
Inheriting a vast mineral fortune, Charles Foster Kane (played by Welles himself) becomes a national figure, a media tycoon with access to presidents and kings before escaping into a self-imposed isolation in his dream-like mansion, Xanadu. A true watershed of film history, 'Citizen Kane' popularized a fragmented story-telling style that sought to change the relationship between the spectator and the screen. His use of deep-focus cinematography—keeping several planes of action simultaneously—would help transform the visual style of Hollywood. Yet beyond its extraordinary aesthetic achievements, Kane is also a moving, perceptive look at the consequences on himself and those close to him of an unstoppable "will to power".
SESSION TWO
'The Rules of the Game' | 1939 | Jean Renoir | France
Despite the enormous challenges French cinema faced in the 1930s—economic, technological, social—the period stands as one film history's richest, most remarkable and best-loved. Son of the famous Impressionist painter, Renoir led the way in France in the development of an alternative approach to filmmaking, one that emphasized an incredibly mobile camera and shots of long duration. A film, according to Renoir, about a society "dancing on the edge of a volcano," this searing portrait of jealousies and intrigues of French high society (not to mention its servants) was considered so scandalous that it was immediately banned after the German occupation in 1940.
SESSION THREE
'Late Spring' | 1949 | Yasujiro Ozu | Japan
When the world "discovered" Japanese cinema in the Fifties, the two directors who shot to stardom were Kenji Mizoguchi and Akira Kurosawa; although Ozu was hugely respected and very successful, his works were simply considered "too Japanese" to be of interest for international audiences. Yet, today Ozu has come to practically stand for Japanese cinema, his films acclaimed as influences on artists ranging from Abbas Kiarostami to Jim Jarmusch to Elia Suleiman. One of his most perfect works, 'Late Spring' created the model for Ozu's "marriage story," an account of a young woman's often problematic relationship with her father as she heads towards marriage—a story to which Ozu would return many times in the ensuing years.
---
Dates: 1 June, 8 June, 15 June (3 sessions)
Registration Deadline: 23 May
Hours: 5:30 to 7:30 PM (Doha Time, GMT+3)
Language: English
Number of participants: up to 40
Fee: 350 QAR (includes all three sessions of the workshop) *Qatar Museums Culture Pass members will receive a 10% discount on this lab's fee. To avail of the discount, simply include a copy of your Culture Pass when applying.
---
Eligibility
This programme is open to applicants over the age of 18. The sessions are best suited for those with some knowledge of filmmaking and who wish to expand their understanding of film history.
Registration Process
Registrations are open until 23 May or until the programme reaches capacity.
• Register here:
http://ow.ly/aUKm50zBQc8
• Subject to capacity, eligible applicants will receive more instructions upon registration.
Please note:
After the closing of registration, inquiries will be considered on a case-by-case basis at the discretion of the lab mentor. Registrations are only accepted for the complete workshop, not for individual sessions.
---
Lab Mentor
Richard Peña
Richard Peña was the Program Director of the Film Society of Lincoln Center and the Director of the New York Film Festival from 1988 until 2012. At the Film Society, Richard Peña organized retrospectives of many film artists, as well as major film series devoted to numerous national cinemas. Together with Unifrance, in 1995 he created Rendez-Vous with French Cinema, the leading American showcase for new French cinema. He is a Professor of Film Studies at Columbia University, where he specializes in film theory and international cinema, and has served as a Visiting Professor at the Sorbonne, Beijing University, UNAM-Mexico City and the University of São Paulo. He also currently hosts WNET/Channel 13's weekly 'Reel 13'.