2010
Think, Feel, Act with Yasmine Al Massri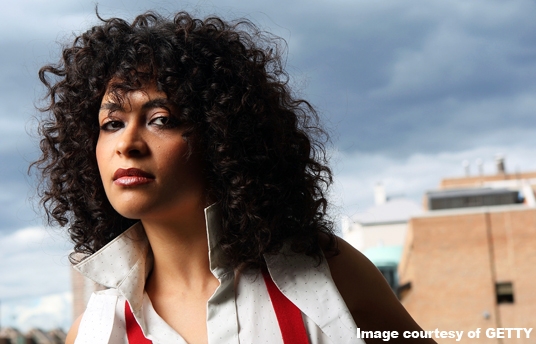 Start date:

Sep 28, 2010

Duration:

2 days

Ability Level:

Arabic-speaking women between the ages of 18 and 55
DFI offers a unique opportunity for region's aspiring female performers
Read More
The Doha Film Institute is continuing to provide year-round educational programs to inspire and empower a new generation of local Qataris and international filmmakers. The Doha Film Institute (DFI) is inviting Arabic-speaking women between the ages of 18 and 55 to apply for an exclusive performance and dance workshop with celebrated actress and video artist Yasmine Al Massri.
Al Massri, who appeared in the internationally acclaimed films "Caramel", "Pomegranates & Myrrh", and Julian Schnabel's highly anticipated feature film MIRAL, will offer a groundbreaking course for women, consisting of three four-hour workshops on 28th, 29th and 30th September, 2010, in Qatar's capital city, Doha.
The lucky participants will share a private lunch with Yasmine on 27th September during which she will share her background and industry experiences with the group. Participants will enjoy an action-packed program designed to encourage expression, develop acting and dance techniques, and promote self confidence!
The course will cover theatre movement techniques to highlight group awareness; female improvisation styles in Arab society, and self-awareness storytelling through drawing, short stories, and performance sketches.
Yasmine will lead students through a series of free dance techniques, using movements inspired by dances from the orient, Egyptian Baladi, Dabke folklore, Ottoman and Andalusia.
This opportunity is available to women who have launched their performance career, or to those who have a desire to perform, or empower themselves with the skills and techniques required by actors, performers and dancers.
Should you have any questions, please contact us at email : education@dohafilminstitute.com
Yasmine Al Massri
Yasmine Al Massri has just finished shooting a film called "Miral", among stars like Hiam Abbas, Frieda Pinto, Ruba Bilal, William Dafoe, and Alexander Siddig, directed by Julian Schnabel, the movie is an adaptation of an autobiography written by Palestinian journalist and novelist Roula Jebreal, the movie is expected to be released in 2010.
Yasmine Al Massri is a Palestinien-French actress, video artist, and dancer, born in Lebanon. She had her first acting job with an incredibly successful international Lebanese film "Caramel" directed by Nadine Labaki. The film received great attention and Yasmine's acting career began to blossom. Following the success of Caramel, Yasmine went on to star in an oscar nominated short French film "Manon Sur Le Bitume", with Elizabeth Marr. Yasmine recently acted in the award winning Palestinian film "Pomegranates and Myrrh", with one of most impressive Palestinian casts.
Yasmine's passion for dance, photography and video gave birth to an experimental film; "In Between", and "Boum..Tac" that were projected in different Art and Cinema festivals around the world, such as the Centre George Pompidou in Paris, Thessaloniki Film Festival in Greece, "Née a Beyrouth" In lebanon, and in Festival La Rochelle and Côté court Film Festival.