HIGHLIGHTS DAY SIX: 'KAHLIL GIBRAN'S THE PROPHET'
Dec 06, 2014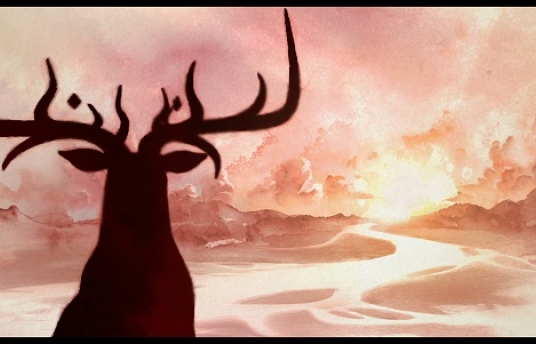 Ajyal Day 6 marks the end of the second edition of the Festival – and what a finale we have in store for you!
Today, while our Doha Film Experience jurors will give the awards out to their favourite filmmakers, you'll have your last chance to see some of the films you may have missed earlier in the Festival – like Sepideh: Reaching for the Stars, Theeb and #chicagoGirl: The Social Network Takes on a Dictator, just to name a few – and to attend our other exciting activities the Sandbox, Ajyal Family Weekend and Photography Exhibition all close today.
But today is the day of Kahlil Gibran's The Prophet, which will close our week of festivities with an incredible red-carpet entrance led by the film's producer, Selma Hayek-Pinault, who will be accompanied by Academy Award-nominated director Roger Allers (Disney's 'The Lion King'), co-directors Mohammed Saeed Harib (creator of the Gulf television phenomenon 'Freej') and Joan Gratz (whose 'Mona Lisa Descending a Staircase' won the Oscar in 1992), and Academy Award-winning composer Gabriel Yared ('The English Patient').
Since its publication in 1923, Lebanese poet Kahlil Gibran's 'The Prophet' has been a classic throughout the world; one of the bestselling books of the 20th century, it has been translated into more than 40 languages. Turning this collection of poems into a feature film was a monumental task, but writer-director Allers rose to the occasion to deliver a beautiful and charming tale that remains faithful to the spirit of Gibran's original text. Co-funded by the Doha Film Institute, and voiced by Hayek-Pinault and Liam Neeson, 'Kahlil Gibran's The Prophet' is a magnificent accomplishment, one that is certain to bring Gibran's beloved poetry to a new generation of admirers.
What better way to celebrate the end of a wonderful week of cinema?
See you at Ajyal 2015!