The Qumra Talks bring together leaders from film and the arts to weigh in on diverse topics impacting the creative industries. These talks are geared towards expanding different forms of storytelling across all arts and platforms.
---
YASMINE HAMDAN – ON MUSIC AND FILM
Saturday, 13 March
3:30 PM – 5:00 PM AST (Arabia Standard Time)
Lebanese singer-songwriter Yasmine Hamdan is one of the most pioneering musicians in the Middle East. Her personal, contemporary take on Arabic pop has won her fans across the world. Often crossing genres and blending traditional boundaries, she has worked with visionary artists from all disciplines including filmmakers Jim Jarmusch and Elia Suleiman, as well as theatre productions at the Comédie-Française. In this inspirational Qumra Talk, Yasmine will take us on a journey of discovery, outlining her creative process and discussing what it is like to work in a collaborative creative process.
---
Yasmine Hamdan
Hailed as "Arabic music's modern voice" by the New York Times, Yasmine Hamdan draws inspiration from the many great Arab women singers from the middle of the 20th century. 'Hal', a track from her critically-acclaimed debut album 'Ya Nass', was featured in Jim Jarmusch's film 'Only Lovers Left Alive'. Over her career, she has composed several film scores and collaborated with renowned directors such as Elia Suleiman, Ghassan Salhab, Khalil Joreige, Joana Hadjithomas, Faouzi Bensaïdi, and Danielle Arbid. In 2014, Yasmine was honoured with the 'Chevalier des Arts et des Lettres' by the French Minister of Culture, and she actively contributes to the promotion of Arabic culture—acting as a vocal advocate of its dynamism and richness.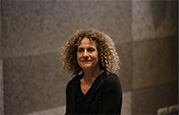 Moderated by: Rania Stephan
Born in Beirut, Lebanon, Rania Stephan graduated in Cinema Studies from Latrobe University, Australia and Paris VIII University, France. She has worked as a first assistant with renowned filmmakers, including Simone Bitton and Elia Suleiman. She has directed numerous short and medium length videos and creative documentaries, which are notable for their play with genres, and the long-running investigation of memory and identity. Anchored in the turbulent reality of her country, her documentaries give a personal perspective to political events. Her first feature film, 'The Three Disappearances of Soad Hosni' (2011), described as a contemporary classic, was internationally acclaimed and won numerous prizes. She has had solo exhibitions at MoMA PS1, New York, Alt Art Space, Istanbul, and Marfa' Gallery, Beirut.
---
BRIGITTE LACOMBE – THE ART OF GROUNDBREAKING PHOTOGRAPHY
Sunday, 14 March
3:30 PM – 5:00 PM AST (Arabia Standard Time)
In this intimate conversation, influential and acclaimed photographer Brigitte Lacombe will showcase her renowned body of work in photography and discuss her experiences and inspirations. The presentation will span Brigitte Lacombe's illustrious career in the world of cinema, working with some of the film industry's biggest names including Martin Scorsese, Meryl Streep, Mike Nichols, Lynne Ramsay, David Mamet, Alejandro González Iñárritu, Sofia Coppola, Wes Anderson, and Quentin Tarantino, amongst many others.
 
---
Brigitte Lacombe
French photographer Brigitte Lacombe is known for her influential and revelatory portraiture. Over the past four decades, she has created iconic and intimate photographs of many of the world's most celebrated artists, actors, politicians and intellectuals. Lacombe has won the Eisenstaedt Award for Travel Photography (2000), the Lifetime Achievement Award for Photography (Art Directors Club Hall of Fame, 2010), and the Lucie Award for Lifetime Achievement in Travel & Portraiture (2012). As a special photographer, Lacombe has worked behind the scenes on many film sets, starting with Alan Pakula's 'All the President's Men' and 'Fellini's Casanova' both in 1975.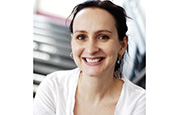 Moderated by: E. Nina Rothe
E. Nina Rothe is a journalist and blogger who was born in Florence, Italy and grew up in New York City. She has written for Vogue Italia, Harper's Bazaar Arabia, Cosmo Middle East, The Art Newspaper, Empire Arabia, the HuffPost, Tehelka, The National, Bespoke and several other publications. She currently contributes to the Los Angeles-based magazine Flaunt, where she explores the crossroads between cinema and fashion and has recently co-founded The Moving Image Middle East which will launch in the Spring of 2021 as a platform for everything visual in and from the region.