Walls (Muros)
Special Screening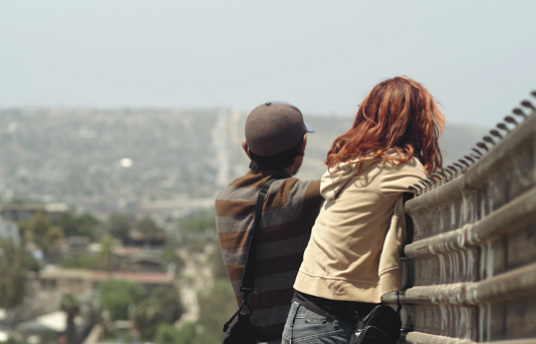 Synopsis
It seems there have always been border walls – throughout history, cities surrounded themselves with fortified walls to protect against raids, and massive feats of engineering like the Great Wall of China have been constructed to repel invading marauders. Today, however, when nations are rarely faced with land invasions that could be prevented by bricks and mortar, these structures have taken on a new face – one of containment and economic protectionism. When the most notorious wall in modern history, the structure that divided West Berlin from East Germany, was breached late in 1989, the Iron Curtain fell with it, indicating the arrival of a more dignified approach to international border policies. Or so we dreamt.

'Walls' follows subjects on both sides of three contemporary borders to explore what these walls stand for today. Their very construction signals a lack of camaraderie; imposing, unwelcoming and threatening, they define who is worthy of entering – and who is not. Those who patrol the walls are determined to keep migrants out, while those who wish to cross the borders are resolute in their desire to gain a better life for themselves. Between these irreconcilable attitudes, walls and razor wire stand as mean-spirited symbols of selfishness and the fear of those who are not like us.
About the Directors
Pablo Iraburu has devoted more than 20 years to the production of documentaries. His first full-length film as a producer and co-scriptwriter was 'Nömadak TX' (2006). This year, he has been involved in the production of two documentary features, 'Elkarrekin Together' and 'See You Tomorrow, God Willing!'.
Migueltxo Molina is a director, editor and producer. His 10-part television series 'Desafío 14+1', followed an expedition to Everest without oxygen. He is the co-director and co-scriptwriter of 'Pura Vida – The Ridge' (2012). His last project as a filmmaker and editor was the feature-length documentary 'Elkarrekin Together' (2017).
Credits
Director

Pablo Iraburu, Migueltxo Molina

Screenwriter

Pablo Iraburu

Producer

Itziar García Zubiri

Editor

Migueltxo Molina, Pablo Iraburu

Music

Mikel Salas

Cinematographer

Pablo Iraburu

Sales Company

Autlook Filmsales

Production Company

Arena Comunicación Audiovisual

Cast

Jaime Mimún, Ghariba El Bokhari, Bockar Bricio, Karen Hernánez, Álvaro Enciso, Meza Weza, Izak Nel