The Wizard of Oz
Special Screening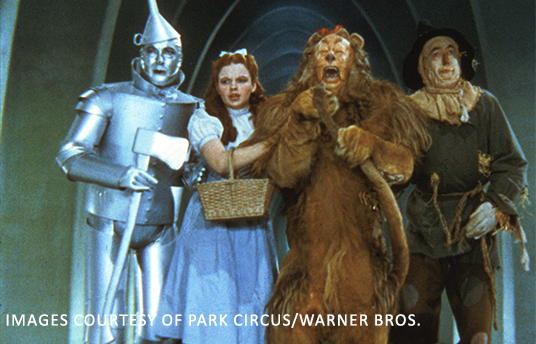 Synopsis
In this charming film based on the popular L. Frank Baum stories, Dorothy and her dog Toto are swept away in a tornado from their farm in Kansas to the magical world of Oz. In this land of pure imagination, she meets some unusual but earnest song-happy friends — the Scarecrow, the Tin Man, and the Cowardly Lion. Together they embark on a quest to see The Wizard of Oz, who everyone says can help Dorothy return home and possibly grant her new friends their goals of a brain, heart and courage.

Her adventure in Oz is full of countless classic cinematic moments, and takes her through emerald forests, yellow brick roads, and creepy castles. In this cherished childhood favourite for many around the world. 'The Wizard of Oz' is a perennial fantasy musical from MGM's golden years of cinema, and is as resonant today as it was back then. An absolute masterpiece with groundbreaking visuals and deft storytelling, the film is a must-see film for young and old.


About the Directors
Victor Fleming was an American film director, cinematographer, and producer, best known for directing the epic film 'Gone with the Wind' for which he won the Academy Award for Best Director. He was equally popular for his musical comedy-drama fantasy film 'The Wizard of Oz`. One of Hollywood's most popular directors during the 1930s, he possessed the knack of drawing outstanding performances from his leading actors including Clara Bow, Jean Harlow, Clark Gable, Spencer Tracy and Ingrid Bergman.
Credits
Director

Victor Fleming

Producer

Mervyn LeRoy

Editor

Blanche Sewell

Production Company

Metro-Goldwyn-Mayer (MGM)

Distributor

Park Circus