The Painting Pool (Hoze Naghashi)
Mohaq - ages 8+
Screenings
Wed, Nov 27, 08:00 PM, Katara 12 Theatre B (K12-B)

Tickets sales closed

Fri, Nov 29, 06:00 PM, Katara 12 Theatre A (K12-A)

Tickets sales closed
Synopsis
Maryam and Reza work in the packaging department of a pharmaceutical company. They try to lead a regular life and care for their son Soheil, but for them everything is a challenge – even crossing the street or cooking a pizza, let alone raising a "normal" child, who soon realises his mentally challenged parents are not quite like everybody else.

When Soheil gets a letter requesting that his mother meets with his teachers, he worries she might embarrass him. She can't help him with his homework; math and dictation are simply too complex for her. Soheil spends more and more time with Amirali, his teacher's son, and starts to envy the "normality" of his friend's family – and wishes he could be adopted by them. When Reza loses his job, Soheil moves in with Amirali and refuses to go back home. His parents' world collapses.

With great sensitivity, director Maziar Miri tackles an unusual issue – how parents deal with raising a child who outgrows them, but still needs and wants them as parents. Can love overcome the rejection of a society that expects people to conform to its basic rules?

Heartrending and wonderfully accurate, 'The Painting Pool' is a remarkable portrait of two people fighting for their right to be a family.

About the Directors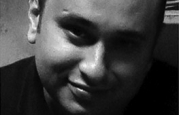 Maziar Miri was born in Tehran. He studied film editing, and started working in the Editing Department of Channel 2 IRIB in 1995. He made his first feature film, 'Unfinished Song', in 2000, and entered the professional world of filmmaking. Among his better-known works are 'Felicity Land', 'The Book of Law', 'The Reward of Silence', 'Gradually', and 'The Unfinished Song'. Miri was elected one of the nine members of the Central Council of Directors' Union by the General Assembly of Iranian Cinema Directors' Union in 2006.
Credits
Director

Maziar Miri

Screenwriter

Hamed Mohammadi

Producer

Manouchehr Mohammadi

Editor

Mohammad.R Moueini

Music

Saeed Ansari

Cinematographer

Mohammad Aladpoush

Production Company

Soureh Cinema Org, Hozeh Honari

Cast

Shahab Hosseini, Negar Javaherian, Fereshteh Sadrorafaei, Sepehrad Farzami, Siamak Ehsaei, Elham Korda