The Apple Day
Ajyal Competition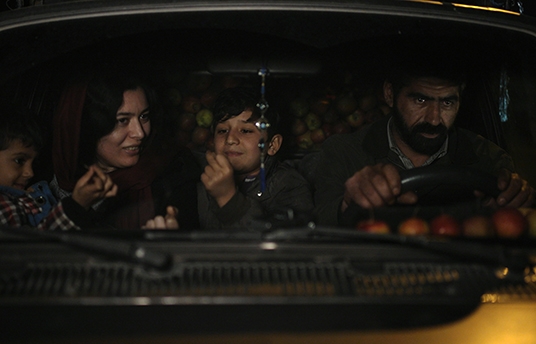 Synopsis
'A' is 'Apple', or more appropriately in Farsi—'S' is for Seeb. Young Mahdi is learning the alphabet and his teacher has the creative idea of rooting the new letters in real-life objects. Since Mahdi's father is an apple seller by trade, his duty is to bring each student an apple for the class on 'S'. A simple enough task on the surface. But when the family's van is stolen, it sets off a series of events that make 30 apples seem like a herculean challenge—one which older brother and young hero, Saeed, is determined to accomplish.

The obstacles Saeed faces along the way range from hilarious to heart-breaking. The whole family is already struggling after moving from their seemingly arcadian existence to the less bountiful streets of Tehran. The last thing they need is to lose their primary source of income. But they are an entrepreneurial bunch, and between washing clothes on the side to working part-time in shops, they are determined to make their new life a success. A family drama that's sweet at its core, 'The Apple Day' is a tale of kinship, brotherly love and perseverance.
About the Directors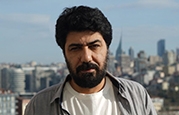 Mahmoud Ghaffari is an Iranian director of fiction and documentary films. He has collaborated with various filmmakers such as Bahman Ghobadi and Asghar Farhadi. His feature debut as a director, 'It's a Dream' (2012), was awarded at The Fribourg International Film Festival (FIFF). Ghaffari won again at FIFF with his short 'Hair'. His recent feature, 'The Apple Day', was nominated for a Crystal Bear in Generation Kplus at Berlin International Film Festival 2022.
Credits
Director

Mahmoud Ghaffari

Screenwriter

Mahmoud Ghaffari, Mahnaz Jarchi

Producer

Elaheh Nobakht

Executive Producer

Hossein Fathollahi, Ali Fathollahi

Cinematographer

Ali Ehsani

Editor

Mahmoud Ghaffari

Production Company

Eli Image

Sales Company

Eli Image

Music

Ali Mansour

Distributor

Eli Image

Cast

Arian Rastkar, Zhila Shahi, Mahdi Pourmoosa, Khodadad Bakhshizadeh