Supa Modo
Ajyal Competition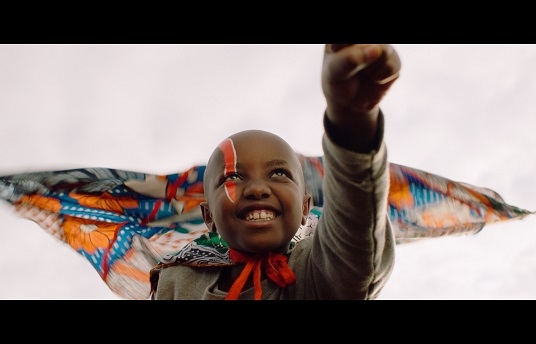 Synopsis
In this bittersweet, and heartfelt film, Jo, a bright nine-year-old girl is tragically diagnosed with a terminal illness. Her mother decides to take her back to their rural Kenyan village to live out the rest of her short life in relative comfort. Jo's main creative outlet during these dull days stuck in her house are her movies. Obsessed with superhero films, the walls of her bedroom are adorned with posters that inspire her to continue fighting. Inspired by what she sees, Jo fantasizes about being a real-life superhero herself; a dream that her sister and the rest of their village are determined to make a reality.

'Supa Moda' is a remarkable and inspiring achievement by first-time feature filmmaker Likarion Wainaina with an emotional and sincere performance by newcomer Stycie Waweru. The film is an uplifting story about the power of imagination and the true strength of young people in the face of adversity.

About the Directors
Likarion Wainaina is a Kenyan filmmaker, director and cinematographer. He has worked across a wide range of disciplines including shorts, documentaries, commercials and TV shows. His short film 'Between the Lines' was nominated at the 2015 AMCVA awards in the category of Best New Online Media. His most recent short, 'Bait' was selected as one of the top short films screened at the Cannes Film Festival in 2016. 'Supa Moda' is his first feature film.
Credits
Director

Likarion Wainaina

Screenwriter

Mugambi Nthiga, Silas Miami, Wanjeri Gakuru, Kamau Wandung'u

Producer

Sarika Hemi Lakhani, Siobhain "Ginger" Wilson, Tom Tykwer, Marie Steinmann-Tykwer, Guy Wilson

Editor

Charity Kuria

Music

Sean Peevers

Cinematographer

Enos Olik

Sales Company

Rushlake Media

Production Company

ONE FINE DAY FILMS GmbH, Ginger Ink Films

Cast

Stycie Waweru, Marrianne Nungo, Nyawara Ndambia, Johnson Fish Chege, Humphrey Maina