On Happiness Road (Xìng Fú Lù Shàng)
Ajyal Competition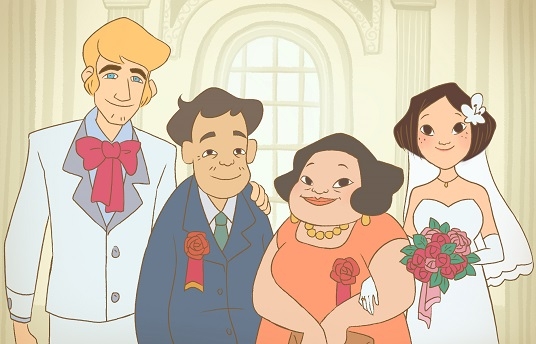 Synopsis
Following the death of her beloved grandmother, Chi returns home from America for the funeral. Back with her family on Happiness Road in Taiwan, she begins to reminisce about the life she left behind to pursue her dream abroad. Chi reflects on her childhood, her friends at school and the precious time spent with her late grandmother, leading her to contemplate how all these moments have combined to make who she is today. The film uses these childhood memories and compares them with Chi's adult life to show how she's matured and grown, but we are left to question whether or not this change has been for the better.

The concepts of self-determination, living up to expectations, and the value of familial love are all explored as over four decades of Taiwanese history come to life in this tender yet powerful tale about one woman's search for meaning. Although some stories about the pursuit of happiness can often surrender to over-sentimental clichés, 'On Happiness Road' is a rare exception that shines a realistic light on such an elusive concept that sadly some never find.

About the Directors
Hsin-Yin Sung studied Film Theory at Kyoto University in Japan before graduating with a Master's Degree in Film from Columbia College of Chicago. Sung earned early acclaim and international festival exposure with her live-action short films. After winning the Best Animation Award at the 2013 Taipei Film Festival for her 13-minute short film 'On Happiness Road', Sung expanded the story of little Chi and her family into a full feature-length animated film.
Credits
Director

Hsin-Yin Sung

Screenwriter

Hsin-Yin Sung

Producer

Sylvia Feng

Composer

Tzuchien Wen

Co-Producer

Huaiju Kao

Sales Company

Ablaze Images

Production Company

Happiness Road Co. Ltd

Cast

Voices: Gwei Lun-Mei, Wei Te-Sheng