Mr Hublot
Mohaq - ages 8+
Synopsis
In a world populated by clattering clockwork machines, Mr Hublot lives in an oasis of meticulously ordered calm. His life away from the metallic clamour of the city is as precisely organised as … well, as clockwork. No book, picture frame or salt shaker is ever out of place in his fastidiously managed home. But when a stray robot pet enters Mr Hublot's life, things become less predictable and he must decide whether control is more valuable than affection.
About the Directors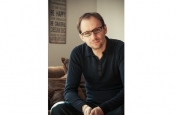 Laurent Witz was born in 1975. Since 1999, he has worked as an artistic director, animator, supervisor and director. In 2013 he wrote, produced and co-directed 'Mr Hublot' which won the Academy Award for Best Short Animated Film.
Alexandre Espigares is a Spanish-Luxembourgish animator and filmmaker, best known for his work on 'Iron Man 3'(2013) and 'Riddick' (2013). He is the co-director of the Academy Award-winning short film 'Mr Hublot'.
Credits
Director

Laurent Witz, Alexandre Espigares

Screenwriter

Laurent Witz

Producer

Laurent Witz

Editor

Jean-Christophe Craps

Music

François Rousselot, Li-Lo*

Cinematographer

Pascal Thiébaux

Sales Company

Zeilt Productions

Production Company

Zeilt Productions