Maya the Bee
Special Screening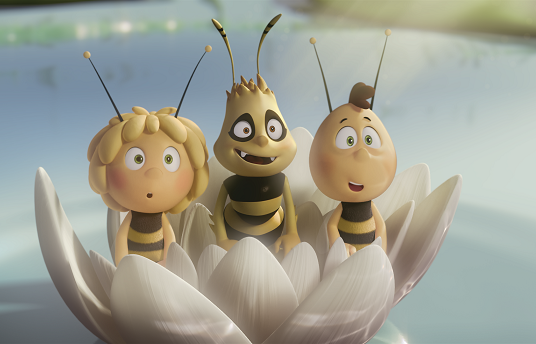 Synopsis
Maya is a little bee with big ambitions. Freshly hatched, she is eager to explore the world around her and dreams of an exciting life of fun and adventure - the world is simply far too interesting to stay inside a hive! Her funny attempts to fit in bring her into trouble with the Queen's narrow-minded royal advisor, Buzzlina. With her best friend Willy, Maya buzzes out into the meadow on an exhilarating adventure of self-discovery.

While most bees believe that other insects should be feared, Maya can't help but make friends with Flip the charismatic and eccentric grasshopper, Kurt the dung beetle and even Sting, a young hornet. But when the Queen's royal jelly is stolen, it will take Maya and all of her bug buddies to figure out who did it and how to save the day!

About the Directors
Alexs Stadermann is a feature film and television director. He spent many years working for Walt Disney Studios in Sydney. During his years at Disney, Alexs was the Unit Director for 'Bambi II' and 'Tarzan II', and Senior Character Animator/SFX Supervisor on many other Disney titles. Following his years at Disney, he directed two seasons of the animated comedy show 'Planet Sketch' for Aardman Animation (Wallace and Gromit). He later joined Zack Snyder on 'Legend of the Guardians' as Head of Story. Alexs then moved to Flying Bark Productions to direct 'The Woodlies', which became the highest ever rating television show on Germany's K.I.K.A.
Credits
Director

Alexs Stadermann

Screenwriter

Fin Edquist

Producer

Barbara Stephen

Executive Producer

Jim Ballantine

Music

Ramūnas Motiekaitis

Sales Company

Studio 100 Film

Production Company

Studio 100 Film

Distributor

Shooting Stars

Cast

Voices: Jacki Weaver, Richard Roxburgh, Coco Jack Gillies, Justine Clarke