Land of Ashes (Ceniza Negra)
Ajyal Competition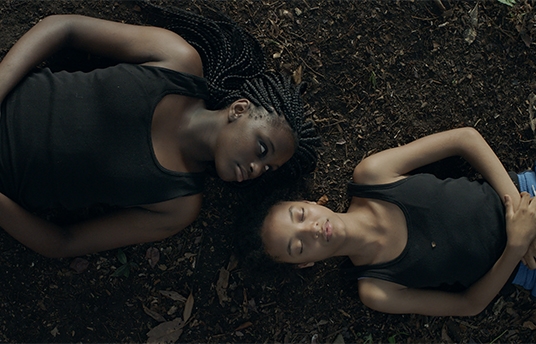 Synopsis
Selva lives in a Caribbean coastal town. After the abrupt disappearance of her only motherly figure, the thirteen-year-old girl is left alone to take care of her elderly grandfather, who doesn't want to live anymore. Between mysterious shadows and wild games, she debates whether or not to help her grandfather achieve his desire, even though this might mean going through her last moments of childhood alone. A tender and humane coming-of-age story, the film plays on the edge between adolescence and maturity, life and death.

Writer-director Sofia Quiros Ubeda returns to the characters and mise en scène of her short 'Selva' (2016) for her first feature film which explores mourning from a child's perspective, full of ancient wonder and mysticism. The teeming jungle of Costa Rica and its wildlife bring an intriguing symbolism to the film, much of it concerning mortality and transmutation. Ubeda has a keen eye for storytelling with a natural talent for getting great performances from her largely non-professional cast, and 13-year old Smashleen Gutiérrez is a revelation in the lead role, bringing an assured depth to her character's passage from childhood to womanhood.

About the Directors
Sofía Quirós Ubeda studied Sound and Image Design at the University of Buenos Aires. Since her first short films, Sofía has focused on working with non-actors and actresses, creating films that explore their characters' intimate worlds with a poetic vision that highlights atmosphere and emotion. In 2016, her short film 'Selva' premiered at La Semaine de la Critique of the Cannes Film Festival 2017. Since then, it went to screen in more than 40 cities around the world gathering awards like the TV5 Prize in Biarritz and the 'Women in Film and TV Award' given by the Guanajuato IFF.
Credits
Director

Sofía Quirós Ubeda

Screenwriter

Sofía Quirós Ubeda

Producer

Mariana Murillo

Production Designer

Carolina Lett

Co-Producer

Cecilia Salim, Matías Echeverría, Millaray Cortés, Samuel Chauvin

Music

Wissam Hojeij

Cinematographer

Francisca Saéz Agurto

Sales Company

Totem Films

Production Company

Sputnik Films, Murillo Cine, La POST Producciones, Promenades Films

Distributor

Totem Films

Cast

Smachleen Gutiérrez, Humberto Samuels, Hortensia Smith, Keha Brown