Khurshid
Made in Qatar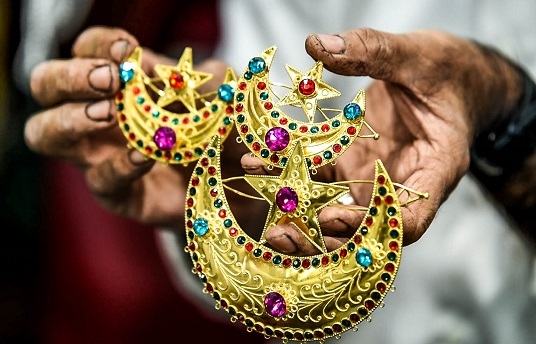 Synopsis
A goldsmith, Khurshid spends his days creating and repairing jewellery using timeworn tools, seemingly magical potions – and his own two hands. 'Khurshid' visits him in his shop in Doha, where he demonstrates some of his methods and shows us some of his beautiful handiwork. With notable pride, Khurshid also introduces us to his son, an engineer – these days, a career that seems much preferable to the ancient practice of metalworking. Is this delicate craft destined to be forgotten?
About the Directors
Mazen Shafea is an environmental scientist, filmmaker, editor and a co-founder of Qatar-based Artech Productions. He started his career in middle school and has shot and directed numerous films. 
Mohamed Elamin is a director, producer and electrical engineer. He was born in Sudan in 1995, but moved to Qatar in 1998 where he resides today. Elamin started his filmmaking career in high school and has worked with several production companies, and has directed and produced short videos and feature films. He is a co-founder of Qatar-based Artech Productions, and his vision is to attract more people to filmmaking so they can express their own creativity.
Credits
Director

Mazen Shafea, Mohamed Elamin

Screenwriter

Mazen Shafea

Producer

Mohamed Elamin

Editor

Mazen Shafea

Cinematographer

Mohamed Elamin

Production Company

ARTECH

Cast

Khurshid Issac, Adel Khurshid