Give Me Liberty
Ajyal Competition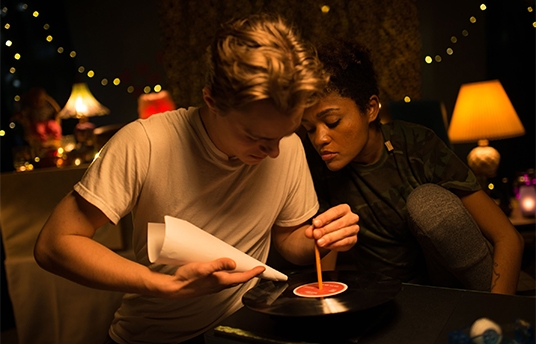 Synopsis
In this freewheeling and rambunctious comedy, medical transport driver Vic is late, but it's not entirely his fault. Roads are closed for a protest, and no one else is available to shuttle his grandfather and a dozen elderly Russians to a funeral. Unable to refuse, Vic happily accepts them on his bus of regular clients who include Tracy, a vibrant young woman with ALS, a morbidly obese man with a nonstop litany of complaints and patients from the Eisenhower Center—a vocational facility for adults with severe neurological or developmental disabilities.

It's far from a smooth ride though, and almost every stop they make entails another frustrating, but often hilarious, delay for the motley crew aboard. As the day goes from hectic to off-the-rails, their collective journey becomes a compassionate and ultimately endearing portrait of American dreams and disenchantment. The film refreshingly opens its door to a diverse and underrepresented community, and through raw and absorbing performances by all, it shines an empathetic light on those whom society too often overlooks.

About the Directors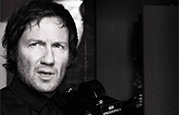 Kirill Mikhanovsky is a writer and director, known for 'Sonhos de Peixe' (2006), 'Gabriel and the Mountain' (2017), and 'Give Me Liberty' (2019). Mikhanovsky immigrated to Milwaukee, where he studied Linguistics and Anthropology at UWM, and had a series of odd jobs, including driving medical transport for people with disabilities. An alumnus of NYU's Graduate Film program and the Sundance Institute Screenwriters Lab, he founded Give Me Liberty Productions with Austen in 2015.
Credits
Director

Kirill Mikhanovsky

Screenwriter

Alice Austen, Kirill Mikhanovsky

Producer

Alice Austen, Kirill Mikhanovsky, George Rush, Val Abel, Sergey Shtern

Associate Producer

Jessica Knap, Andrew Swant, Jennifer 8. Lee

Production Designer

Bart Mangrum

Executive Producer

Ryan Zacarias, Benh Zeitlin

Co-Producer

Lisa Alfelt, Catherine Donnell, Boris Frumin, Karri O'Reilly

Cinematographer

Wyatt Garfield

Sales Company

Wild Bunch

Cast

Chris Galust, Lauren "Lolo" Spencer, Maksim Stoyanov, Steve Wolski, Michelle Caspar, Ben Derfel