Al Gawasa (الغواصة)
Made in Qatar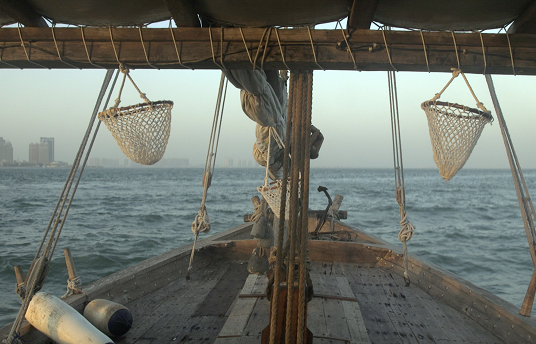 Synopsis
An inspirational portrait of the young men who are on a mission to keep the proud Qatari tradition of pearl diving alive. Making their way to Ishat Island in the early hours of the morning, Fahad and his friends see their endeavour as a way to connect with history and their ancestors' way of life. Ever environmentally conscious, their daily catch is returned to the oceans so that the legacy of pearl diving can hopefully be enjoyed for many more generations to come.
About the Directors
Sheikha Bahzad is a Northwestern University graduate. She believes documentaries are incredibly important as they act as a voice to share and spread relevant and significant themes. Besides directing, she also enjoys screenwriting.
Maryam Al-Thani is a Northwestern University graduate. She is on a mission to learn and explore more, and to then apply her knowledge to create documentaries that matter - ones that hold and carry important underlying messages.
Credits
Director

Sheikha Bahzad, Maryam Al-Thani

Screenwriter

Sheikha Bahzad, Maryam Al-Thani

Music

Al-Omairi Band