Ailo's Journey (Aïlo : Une odyssée en Laponie)
Ajyal Competition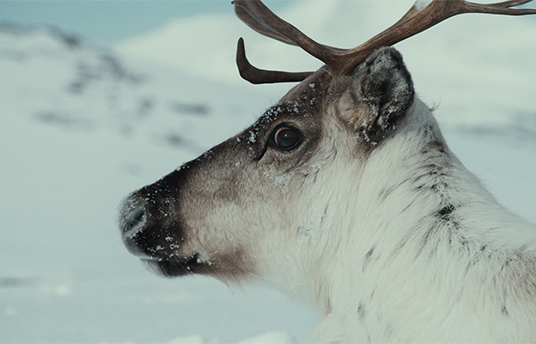 Synopsis
Ailo, a reindeer born just a little prematurely, spends the first year of his life on a long, arduous journey across Lapland. An uplifting and heartwarming story from the bleak and cold wilderness, the camera follows Ailo and his mother on their incredible adventure through the white frozen expanses of the polar circle. Throughout his odyssey, the frail and vulnerable newborn reindeer must overcome incredible obstacles that stand in the way of his first migration. Along the route, he meets many friends such as elks, ermine and squirrels, but all around are potential predators too—a bear, wolves, eagles, foxes, lynx and the fierce wolverine!

Breathtakingly captured on film, 'Ailo's Journey' is an allegory for nature's increasingly difficult fight against changing climates and the intrusion of human activity in their natural landscapes. Our protagonist's early birth is due to interrupted seasonal cues, and his herd's time-honoured migratory route is made even more difficult by the presence of aggressive logging machinery and farmland clearance. As the director has said, "To be able to understand why we should protect nature, we must see what nature truly means", and the film does this wonderfully.

About the Directors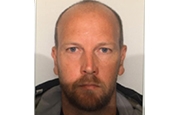 Guillaume Maidatchevsky has a background in biology and began his professional career as a scientific journalist. He is the author of many wildlife TV series. His aim has always been to approach the animals to tell their stories. He has directed a dozen documentary films, with Baboon - 'The Fate of a King', 'Wild Farming', and 'Living with Wolves' are among his latest films for French and foreign TV channels (France Télévisions, Arte, National Geographic, ZDF, NHK).
Credits
Director

Guillaume Maidatchevsky

Screenwriter

Guillaume Maidatchevsky

Producer

Laurent Baydens, Laurent Flahault, Gael Nouaille

Editor

Laurence Buchmann

Executive Producer

Stephan Giger, Ralph Dietrich, Karin Dietrich, Svein Andersen

Co-Producer

Marko Rohr

Sales Company

Gaumont

Production Company

Borsalino Productions, Matila Röhr Productions MRP, Gaumont

Sound

Juha Hakanen

Distributor

Four Star Films