Zoo
Ajyal Competition - Ajyal Film Festival 2018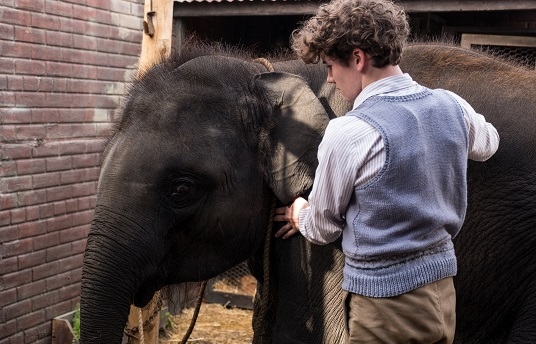 Synopsis
Young Tom (Art Parkinson, 'Game of Thrones') and his misfit friends fight to save 'Buster' the baby elephant during the German air raid bombings of Belfast in 1941. Always by his veterinarian dad's side as he works at the zoo, young Tom develops a profound affinity with the animals that he treats as friends. As World War II spreads across Europe, and Tom's dad is conscripted into the British army, Tom takes it upon himself to ensure the wellbeing of the animals. After a night of bombing, officials order the killing of the zoo's predators fearing an escape of the dangerous animals.

Horrified, Tom hatches a plan to move Buster the elephant to a safe location. Unable to carry out the plan on his own, he enlists the help of his misfit friends and together, they work to keep Buster hidden from authorities. But when Buster's health starts to decline, they'll have to risk it all by returning to the zoo to retrieve his medication. Inspired by true events, this story serves as a reminder that friendship and courage can come from the most unlikely places.

About the Director
Colin McIvor graduated from the University of Ulster in Belfast with a BA in Visual Communications. His debut feature, 'Cup Cake', won numerous international awards, including First in the Best Feature Category at the Rhode Island International Film Festival and the Audience Award at the Belfast Film Festival 2010. He has also written and directed a number of shorts, among them 'Stainless Steal' and the award-winning 'Charlotte's Red'.
Credits
Director

Colin McIvor

Screenwriter

Colin McIvor

Producer

Christopher Figg, Katy Jackson, Kevin Jackson

Editor

Brian Philip Davis, Chris Gill

Cinematographer

Damien Elliott

Distributor

Front Row Entertainment

Cast

Toby Jones, Penelope Wilton, Art Parkinson, Ian McElhinney, Amy Huberman