Veganize It!
Made in Qatar - Ajyal Youth Film Festival 2015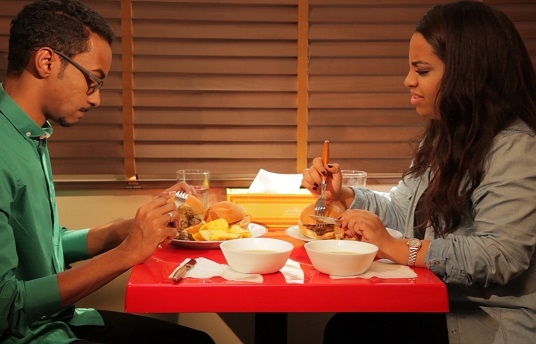 Synopsis
Bakr has some big news, but he's not sure his family, friends or even his fiancée will be able to accept it: he has decided to become vegan. As he tells those closest to him, the reactions aren't what he had hoped for. Bakr quickly realizes that this personal decision is going to deeply impact his personal life. This comical short shows the difficulties that can arise when being true to your own beliefs challenges cultural expectations.

About the Director
Khalid Salim grew up in Saudi Arabia, Sudan and Qatar, and is currently completing his bachelor's degree in software engineering at Staffordshire University in Malaysia. Salim began his filmmaking journey through YouTube, which led to the production of 'Veganize It!', his first short film.
Credits
Director

Khalid Salim

Editor

Essa Al Badr

Cinematographer

Kareem Seif

Cast

Mohanad Masoud, Amani Mahmoud, Samar Shamoug, Mazin Abdelhafiz, Rawan Mirghani, Muhammed Al Sunni