The Eclipse's Shadow (The Eclipse's Shadow)
Special Screening - Doha Tribecca Film Festival 2011
Synopsis
"The Eclipse's Shadow" is a story of an interaction of three couples that take place during an afternoon of a solar eclipse.
About the Director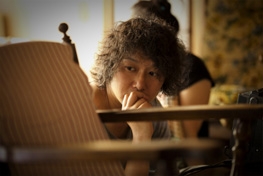 Shiro directs movies, commercials, anime, and writes scripts. He won the Best Short Award & Audience Award
at SSFF & ASIA 2010. Among his credits are the film "99% No Jisatsu" starring Itsuji Itao and the music video for the Southern All Stars titled "Film Killerstreet".
Credits
Director

Shiro Tokiwa

Producer

Kei Suwa

Editor

Shiro Tokiwa

Music

Ah by Superfly

Cinematographer

Shuhei Umene

Cast

Masaomi Hamada, Hirofumi Arai, Nao Minamisawa, Tomorowo Taguchi
Contacts