Hafreiat
Ajyal Competition - Ajyal Film Festival 2022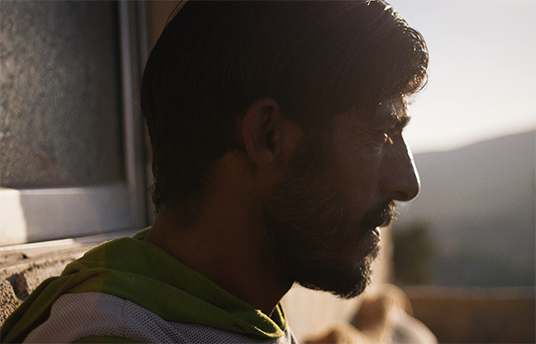 Synopsis
Abo Dya is a fugitive from Amman who lives in Gneyya, a small village in northern Jordan. He resides there with his wife and son Dya, and they are expecting their second child to be born in the coming weeks. Abo Dya is one of the Jordanian workers hired for a Spanish archaeological expedition which has become a primary source of income for the villagers. The working conditions are arduous, and the relationship with their foreign employers is becoming increasingly tense. The only realistic solution Abo Dya sees is to return to Amman, which his family is unwilling to do because of the risk of returning to his criminal past.

Alex Sardà's empathetic documentary chronicles a man's relationship with his family as they attempt to find security in uncertain times. With a strong personality and blind determination, Abo Dya tries to improve the working conditions of the site by leading a strike. He confronts the Spanish team leading the dig and schools his young son on the side to prevent him from falling into the same trap he has. Ultimately, the film questions the possibility of genuine rehabilitation in a society that is reluctant to forget a person's past transgressions.
About the Director
Alex Sardà collaborates primarily with the production companies 15L Films and Nanouk Films. His short documentary 'Ciutat de Granada 145-147-149' premiered at the London Architecture Film Festival 2021. Previously he made two short narrative films, 'Gang' (2020), awarded at the FICC 2020 festival for Best Direction and 'Fuga' (2021), which was awarded at the 2021 Malaga Festival, with the Silver Biznaga for Best Actor. His documentary feature film 'Hafreiat' (2022) was developed in the documentary forums of Thessaloniki and Lau Haizetara of San Sebastian. He is currently developing his second feature film with 15L Films and Boogaloo Films.
Credits
Director

Alex Sardà

Screenwriter

Alex Sardà, Txell Llorens

Producer

Carlota Coloma

Executive Producer

Carlota Coloma, Jumana Saadeh, Adria Lahuerta

Cinematographer

Artur-Pol Camprubí

Editor

Ariadna Ribas

Production Company

15L FILMS, Al Jazeera Documentary Channel

Sound

Fares Al Werr

Mixing

Eric Aràjol

Music

Sergi Alejandre, Rasheed Jalloul

Distributor

Begin Again Films