Bachir in Wonderland
Ajyal Competition - Ajyal Film Festival 2018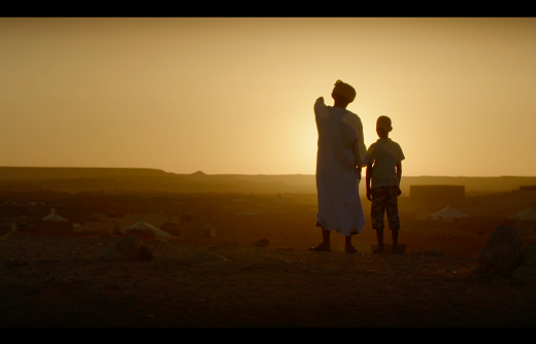 Synopsis
This absorbing documentary records a few weeks in the life of the stateless 10-year-old Saharan boy Bachir as he travels to a summer camp in Spain. We follow him as he leaves his tent in a refugee camp in the middle of the Algerian Dessert to join a family in the bustling city of Barcelona. Will this adventure affect the hopes and dreams he's inherited from his late father?
About the Director
Els Duran holds a degree in social anthropology and works as a freelance journalist and researcher. She writes about migration, identities, human rights, and food cultures. She is currently working on an art project on statelessness with the foundation Creative Court.
Evelien Vehof studied Social Cultural Work before finishing her Master's in Journalism. She has also worked with children in Ghana and refugee children in the Netherlands. Together with Els Duran, she's been making stories about stateless people in different countries to see how to survive in a world where nationality is essential.
Credits
Director

Els Duran, Evelien Vehof

Screenwriter

Els Duran, Evelien Vehof

Producer

Hilt Teuwen, Carlijn Teeven, Kiyomi Molin

Editor

Matthieu Hes

Cinematographer

Wouter Boes

Sound

Els Duran, Evelien Vehof