All Ajyal Youth Film Festival 2017 Films
Train to Peace (Zug nach Peace)
Ajyal Competition - Ajyal Youth Film Festival 2017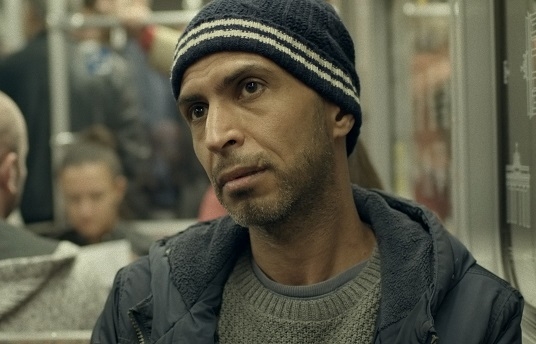 Synopsis
In the 1970s, Iraqi society appeared to be on the right track and headed for prosperity. But since Saddam Hussein took his country to war with neighbouring Iran in 1979, Iraq has been riding a roller-coaster of violence. Riding a train in Berlin, an Iraqi man considers his nation's recent past, when its people have been stripped of their affluence, their hope and their dignity. He may love his home country – but can he still believe in it?

About the Director
Jakob Weyde was born in Germany in 1982. In 2003, he moved to Berlin and studied Animation at film school in Potsdam. Since finishing his studies there, he has been freelance animator, and co-founded the animation studio House of Creatures. With Jakob Althoff, he co-directed 'Hinterland' (2010) and 'Train to Peace'.
Jost Althoff studied Screenprinting and Geo-ecology at the Film-University of Babelsberg, and has been working in animation since 2012 with a focus on television for children. His films include 'Hinterland (co-directed with Jakob Weyde, 2010), 'Ballast' (2012) and 'Train to Peace' (also co-directed with Weyde).
Credits
Director

Jakob Weyde, Jost Althoff

Screenwriter

Haider Abid, Jakob Weyde

Producer

Marion Kruse, Jakob Weyde, Jost Althoff

Editor

Philipp Glauner

Music

Dury De Bagh

Cinematographer

Florian Lampersberger

Other

Animation: Jakob Weyde, Jost Althoff

Cast

Haider Abid