All Ajyal Youth Film Festival 2017 Films
Chaos Antidote
Made in Qatar - Ajyal Youth Film Festival 2017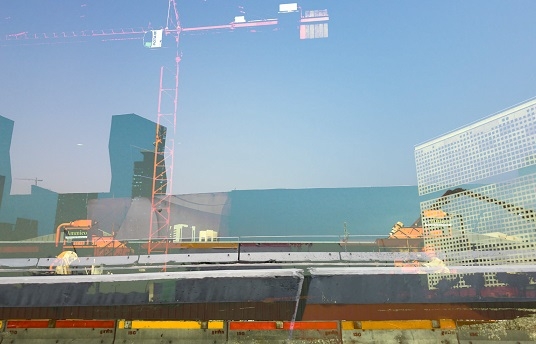 Synopsis
Through gorgeous superimposition, the ever-changing urban landscape of Doha under construction is dreamily contemplated in this wordless, wonderfully languid documentary essay. Images of cranes, rising towers and roadways in flux – constants in contemporary Doha's personality – create a striking, dynamic collage that is reminiscent of a day's wandering through Qatar's crown city. As morning becomes daytime and sunset leads to night, order is made of chaos and a sense of peace is imposed on the frenetic pace of progress.
About the Director
Hadeer Omar is an Egyptian visual and time-based media artist, and educator. She holds a BFA in Graphic Design (2010) and MFA in Design Studies (2016) from Virginia Commonwealth University, School of the Arts in Qatar. Her passion for documentary and cultural movements crosses disciplines within art, design, and film, as a means of presenting her identity through her work. She directed 'Ouda w Sala' (2011), 'Hack you'(2015), and 'Chaos Antidote' (2017) a documentary short film, which screened in France, Bulgaria, Qatar.
Hadeer Omar is an Egyptian timebased media artist based in Qatar. Recently, her visual diaries were displayed at the 202020 exhibition at VCU Arts Qatar and at Calligraphies in Conversation 2017 at the San Francisco Public Library.

Idris Elhassan is an aspiring Sudanese filmmaker who has a passion for experimental and abstract material that explores domains such as value systems, science and spirituality, and is dedicated to making films that tackle these topics.
Credits
Director

Hadeer Omar, Idris Elhassan

Screenwriter

Idris Elhassan, Hadeer Omar

Editor

Idris Elhassan, Hadeer Omar

Music

Mikel Salas

Cinematographer

Idris Elhassan, Hadeer Omar, Pablo Iraburu, Miguel Garcia, Jaser Alagha

Production Company

Doha Film Institute