All Doha Tribecca Film Festival 2012 Events
Valentino's Ghost: Extended Q&A with Michael Singh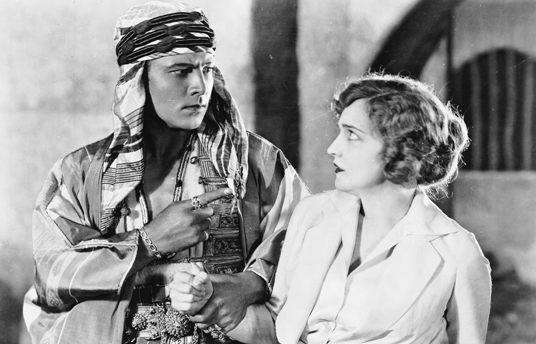 Event Description
Brought up in India, director Michael Singh lives in Los Angeles. He has written and produced documentaries, films and television series, and directed several short documentaries. In 'Valentino's Ghost', Singh explores the links between the images of Arabs and Muslims provided by American mass media over the course of the past century, and American foreign policy in the Middle East. To do so, he exploits a wealth of archival material, including images from classic films, news broadcasts and historical footage; interviewing journalists, media experts and leading intellectuals as he tries to uncover the truth of the representation of Arabs in media and film. The film was an official selection of the Venice Film Festival in September, where it generated a great deal of interest and dialogue. An extended Q&A session will be held after the film's screening at DTFF allowing Singh and the audience can discuss the themes and issues raised in the film.
Khaled Al Hroub

Moderator

Professor in Residence , Northwestern University in Qatar

Justin Martin

Moderator

Assistant Professor of Journalism , Northwestern University- Qatar

Michael Singh

President, Michael Singh Productions, Inc

Born and brought up in India of Dutch, German and Sikh heritage, Michael Singh majored in film production at the University of Southern California. He worked as a writer and producer for US television and wrote and associate produced 'Mahalia Jackson: The Power and the Glory' (1997). He has directed two documentary shorts: 'The Prisoner's Song' (2008) and 'Rebel Queen' (2009).