All Doha Tribecca Film Festival 2012 Events
The Global Landscape: Making 'The Reluctant Fundamentalist'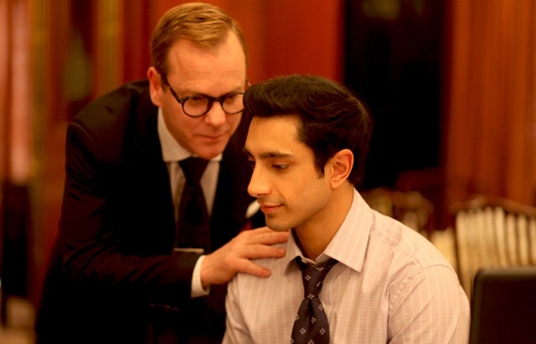 Event Description
'An Indian director making a film about a Pakistani man. That's not an easy thing to do,' says co-screenwriter Mohsin Hamid of Mira Nair's film based on his novel. 'The Reluctant Fundamentalist' is the second major international production to receive financing from Doha Film Institute and screens at DTFF in the prestigious opening night spot. Nair's most ambitious project to date, the film depicts two very different worlds coming together through the central character's journey. It was shot in five cities on three continents with a truly international crew and a cast of Hollywood, Pakistani and Indian stars, led by Riz Ahmed, Kate Hudson, Om Puri, Shabana Azmi, Liev Schreiber and Kiefer Sutherland. Documentarian Marian Lacombe was on set to capture the process. DTFF is pleased to present her exclusive behind-the-scenes documentary followed by a discussion with Mira Nair. Join us for a unique insight into the filmmaking process, and an exploration of the practical and creative elements of the production.
Mira Nair

Filmmaker and Founder, Mirabai Films and Maisha Film Lab

Born in Bhubaneswar, India, in 1957, Mira Nair made several documentaries before achieving international acclaim with 'Salaam Bombay', which won the Caméra d'Or at Cannes in 1988. Subsequent films, often focusing on cultural identity, have included 'Mississippi Masala' (1991), 'My Own Country' (1998), 'Monsoon Wedding' (which won the Golden Lion in Venice in 2001), 'Vanity Fair' (2004) and 'The Namesake' (2008).