All Doha Tribecca Film Festival 2010 Events
Travelling to Capture the World of Film: A Dialogue with Brigitte Lacombe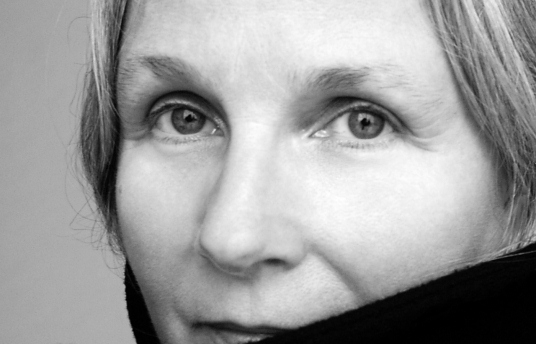 Event Description
DFI presents "I Am Film: Work-In-Progress," an exhibition of portraits of important film figures from the Arab region by acclaimed French photographer Brigitte Lacombe, with video interviews by her sister French filmmaker Marian Lacombe. It is the first comprehensive photographic and video documentation of the Middle East's emerging and iconic cinematic storytellers. Brigitte and Marian Lacombe will talk and answer questions about this unprecedented photography project at DFI's new multi-media exhibition space in Katara. Also on display in Katara is an exhibit of Brigitte Lacombe's photography from the world of cinema, 1975-2010, including portraits of Meryl Streep, Martin Scorsese, Penelope Cruz, and Leonardo DiCaprio among many others.
Lama Matta

Moderator

Special Projects Producer, Doha Film Institute

Lama Matta is a producer and reporter, whose career in news and entertainment journalism started almost a decade ago. She moved from the Arab network MBC to Associated Press, the largest news agency in the world, before joining global channel Al Jazeera English, where she has spent the last five years working on the international film programme, "The Fabulous Picture Show." Having interviewed filmmakers ranging from small independents to the biggest names in Hollywood, Lama has talked cinema with Quentin Tarantino, Tim Burton, Andrzej Wajda, Chan-wook Park, Dev Benegal, Alex Gibney, and Michael Winterbottom, among others.

Being Egyptian, Lama has always had a special interest in film from the Middle East and conducted in-depth interviews with some of the leading filmmakers and actors from the region: Mohamed Bakri, Hiam Abbass, Youssry Nasrallah, Adel Imam, Omar Sharif, Youssra, Hend Sabri, Nadine Labaki, Saleh Bakri, Ali Suliman, Najwa Najjar, Yasmine Al Massri, and many more.


Brigitte Lacombe

Photographer, Lacombe, Inc.

French photographer Brigitte Lacombe lives in New York City. Her loves are portraits and travel. Brigitte left school to be an apprentice at the black-and-white lab of Elle in Paris and, while on assignment for French Elle in 1975 at the Cannes Film Festival, she met Donald Sutherland and Dustin Hoffman. They invited her to the film sets of, respectively "Fellini's Casanova," shot at Cinecitta, and Alan Pakula's "All the President's Men," shot in Washington D.C. and Los Angeles. She then worked on Steven Spielberg's "Close Encounters of the Third Kind," shot in Mobile, Alabama.

In 1983, she worked on David Mamet's original production of "Glengarry Glen Ross" at The Goodman Theater in Chicago, directed by Gregory Mosher. Brigitte is still working on all of Mamet's new productions. In 1985, Gregory Mosher came to New York City as the artistic director of Lincoln Center Theater, and asked her to be its first and only staff photographer. She remained at the LCT for 7 years.

Brigitte works on the film sets of Martin Scorsese, Mike Nichols, Sam Mendes, Michael Haneke, Quentin Tarantino, and Spike Jonze, among others. She contributes to many publications, including Vanity Fair, The New Yorker, The New York Times Magazine, Time, and GQ. She has been a contributing photographer to Condé- Nast's Traveler magazine since its first issue in 1986.

In 2000, she won the Eisenstaedt Award for Travel Photography. In November 2010, Brigitte will receive the "Art Director's Club" Hall of Fame Lifetime Achievement Award for Photography. Two monographs of Brigitte's work have been published: "Lacombe anima | persona," a 1975-2008 retrospective of photographs published in 2009 by SteidlDangin with an essay by Frank Rich, and "Lacombe cinema | theater," published in 2001 by Schirmer/Mosel with essays by David Mamet and Adam Gopnik.

Her work can be seen at www.brigittelacombe.com


Marian Lacombe

Journalist and Filmmaker

Marian Lacombe was raised in France and studied journalism and anthropology in New York. For the past 20 years, she has worked as a reporter, anchorwoman, and editor-in-chief on daily news and magazines for the private French television channel M6 in Paris. She opened and ran its correspondent headquarters in Lyon and Marseilles. For M6 TV, Marian created a nightly talk show, "Dazibao," and the first behind-the-scenes program on the world of fashion, "Mode 6." She also directed documentaries on filmmakers, choreographers, and designers such as Robert Altman, Philippe Decouflé, and Christian Lacroix. She is now an independent documentary filmmaker, currently working on portraits of the European theater and opera directors Luc Bondy and Laurent Pelly. Marian frequently travels around the world filming and working with her sister, photographer Brigitte Lacombe, on Brigitte's travel assignments for Condé-Nast Traveler magazine.