All Doha Tribecca Film Festival 2010 Events
From "Lord of the Rings" to "Avatar" and Beyond: An Interactive Workshop with Weta Digital's Matt Aitken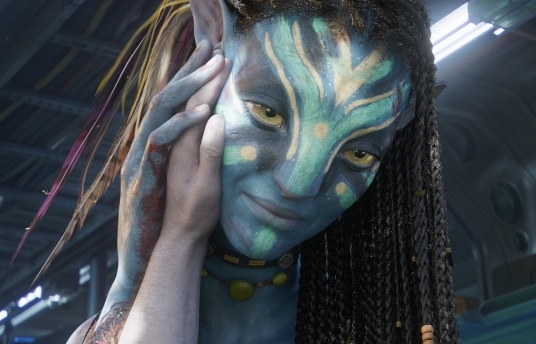 Event Description
Get a behind-the-scenes look at some of the biggest hits ever with Matt Aitken, visual effects supervisor at Peter Jackson's Weta Digital, in Wellington, New Zealand. Aitken explains key techniques created at his digital-effects firm, which has enlivened Jackson's The "Lord of the Rings" trilogy, "Avatar," and the upcoming "Hobbit" and "Tintin." Besides screening some awesome film clips, the workshop will focus on using digital pre-visualization in story development, what goes into a compelling motion-capture performance, and how his town's size and geographical remoteness has been no hindrance to becoming a cinematic hub. This event is open to the public and Arabic interpretation headsets will be available. Tickets can be purchased at any box office location.
Rahab Elewaly

Moderator

Animation Instructor, Doha Film Institute

An Egyptian-American filmmaker who studied cinema in Cairo, Egypt, majoring in Animation and Fine Arts, Elewaly has worked as an animation artist for Warner Brothers, Fox Searchlight, the Independent Film Channel, MTV and PBS. Rahab co-produced documentaries for BBC London and the Al Jazeera Documentary Channel, directed a variety of arts programs for Arab Radio & Television satellite channel, and worked as a graphic designer for a Microsoft international ad campaign. Elewaly has directed and animated films screened at the Sundance, Cannes, Berlin, Toronto and D.C. Independent film festivals. She won an award for Best Animated Film at the Cairo International Film Festival, and was invited by the University of Texas, University of Florida, Northwestern University, and Virginia Commonwealth University to hold animation seminars. She is currently teaching animation workshops for the Doha Film Institute Education Programs in Qatar.

Matthew James Aitken

Visual Effects Supervisor, Weta Digital Ltd

Matt has worked at Weta Digital, a world leader in digital effects, since the early days of the company. Matt was Digital Models Supervisor on the "Lord of the Rings" trilogy, pre-production / R&D Supervisor for "King Kong" and CG Supervisor for "Avatar."
Lately, Matt has supervised visual FX on Peter Jackson's King Kong 360 3-D attraction at Universal Studios Hollywood, and on "District 9," the later earning him a nomination for the Best Visual Effects Oscar. He is currently working on several upcoming Weta Digital projects, including Steven Spielberg's "The Adventures of Tintin." Matt has a Bachelor of Science in Mathematics from Victoria University of Wellington and a Master of Science in Computer Graphics from Middlesex University, London. He's given presentations on Weta Digital's work at many conferences and festivals including SIGGRAPH, fmx, the Australian Effects and Animation Festival, Imagina, the London Effects & Animation Festival, and AnimfxNZ.