Youth Animation Workshop
Youth Animation Workshop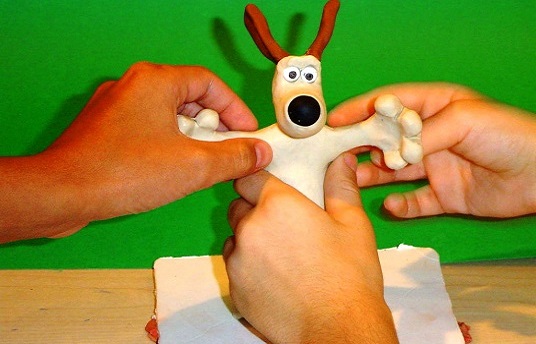 Start date:

July 26, 2016

Ability Level:

Beginners
Inspired by a presentation of shot stop-motion animated films, theoretical discussion of animation and practical exercises, participants make one-minute animated films.


---
Dates
26, 28 and 30 July and 2, 4, 6 and 9 August

Hours
During the classroom period, sessions take place three days a week.
Timings: 5:00 – 7:00 PM

Language
Arabic and English

Price
QR 700

Group Size
20 participants

Programme Level
Beginners
Applicants must be between 8 and 14 years old


---
Selection Criteria
Applicants should submit an email to youth@dohafilminstitute.com before 26 July 2016. Applicants must commit to attending the full two-weeks of the lab.

Production

The DFI Youth Animation Workshop is a hands-on introduction for young people to all the elements required for creating and producing a stop-motion animated film.

All participants have the chance to experience the filmmaking process, depending on their interests and strengths. The final outcome is the production of four short animated films (one to two minutes in length) that every workshop participant has helped to produce.

The workshop starts with an introduction to animated films and different animation techniques, followed by a brainstorming and storywriting session, to allow the young talents to come up with their own stories.

Participants will present their scripts to a selection committee. Four of these scripts will each become the basis of the four animated films to be produced over the course of the workshop.

Participants are then divided into four groups, based on their interests, to perform the following:

Model Making
Set Building
Storywriting and Development
Start and End Credits
This group structure helps to introduce all the components necessary for the creation of an animated film. With the assistance of the mentor, each group develops and completes their portion of the film.

Screening breaks allow participants to watch a large number of animated shorts, each with a focus on the subject of the current session.


---
Materials and Equipment Used

Camera and/or iPad
Tripods
Basic lighting equipment
Modeling clay
Cardboard and paper
Scissors, cutters, cutting pad, glue
Colouring pens and pencils
Acrylic paint
Class Participation

Participation during this workshop is very important. Participants should prepare for every session and should always be ready to contribute to discussions, ask questions, and work as a team to ensure all the projects are executed within the timeframe allowed.


---
COURSE SCHEDULE

Tuesday, 26 July – Introduction:

Animation and its techniques with a focus on stop-motion
Creating a concept and writing a story (plot, protagonist, antagonist, supporting characters)
Brainstorming and storywriting exercise
Filmmaking teams and their tasks
Split attendees into four groups
Screening break: Different kinds of animated short films (stop-motion, 2D, 3D, etc.)
Thursday, 28 July – Session 1:

Introduction to set-building, model-making and props
Start filmmaking process:

Group 1: Creation of characters
Group 2: Set creation and preparation for set building
Group 3: Storywriting/development
Group 4: Prepare start and end credits in stop-motion

Screening break: Focus on sets, props and creation of the story world
Saturday, 30 July – Session 2:

Introduction to storyboards and animatic
Proceed w/ Filmmaking Process

Group 1: Start modelling characters
Group 2: Start set building – four locations
Group 3: Prepare storyboards and present to all attendees
Group 4: Prepare start and end credits in stop-motion

Screening Break: Focus on story elements
Tuesday, 2 August – Session 3:

Introduction to lighting
Lighting and preparation of sets for shooting
Participants are split into four groups, one per film
Start animation and shooting
Screening break: Focus on lighting
Thursday, 4 August – Session 4:

Introduction to sound and music
Proceed with animation and shooting
Screening break: Focus on music and sound effects
Saturday, 6 August – Session 5:

Introduction to film editing, voiceover and final product
Proceed with animation and shooting
Screening break: Focus on editing and voiceover
Tuesday, 9 August – Closing Session:

Introduction to film festivals and screenings (Ajyal, Qumra, animation film festivals, etc.)
Screening of final films
---
ANIMATION WORKSHOP MENTOR

Fadi Syriani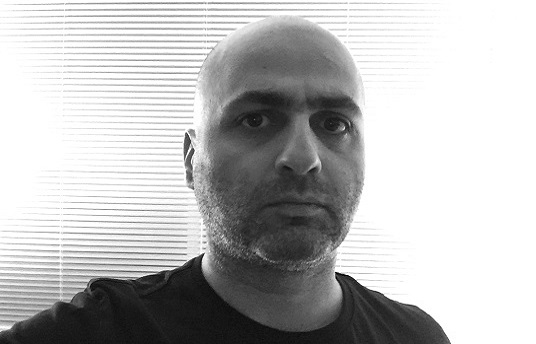 Born in Beirut, Fadi Syriani is an animation and comic artist, and a holder of a Master's degree in Architecture. His work has been screened in several film festivals in Lebanon, Europe and Canada. He is currently working on a short animated film and has been recently awarded an AFAC grant for cinema. The film was nominated for the Robert Bosch Stiftung Film Prize for International Cooperation in 2015.