Screenwriting for Beginners Lab
Screenwriting for Beginners Lab 2023 - English (Online)
Start date:

Aug 10, 2023

Ability Level:

Beginners
Discover the creative process of writing for the screen, all from the comfort of your own home with DFI's exciting online Screenwriting for Beginners Lab. This fascinating lab will include the foundations of screenwriting, with mentors covering the 'architecture' of screenplays (storytelling, screenplay guidelines, non-verbal storytelling and characterization) and the 'formatting' of a screenplay (visual grammar and Celtx/Final Draft).
Taught remotely, the lab is offered in English, blending online lectures, assignments and group discussions to give participants a comprehensive and well-rounded understanding of screenwriting. As this is a beginner's lab, the aim is for participants to produce a minimum of one scene for their screenplay. They will also have the opportunity to continue their filmmaking journey with the DFI development team, working towards further education and grants.
---
Application Deadline: 30 July 2023
Lab Dates: 10 – 14 Aug
Hours: 5:00 – 7:00 PM
Lab Fee: 300.00 QAR*
*Qatar Museums Culture Pass members will receive a 10% discount on this lab's fee. To avail of the discount, simply
include a copy of your Culture Pass when applying.
Group Size: 8 – 10 participants will be selected for each lab.
Level: Beginners
Location: Online
Language: English
---
Lab schedule
Day 1: Introduction to stories
Day 2: Building your characters
Day 3: Story architecture
Day 4: Visual storytelling
Day 5: Writing for the screen
---
Submission Requirements:
Applicants should submit an email to training@dohafilminstitute.com with with the following:
Original short film logline and synopsis
Applicant's CV or short bio
Copy of applicant's ID
A short paragraph explaining your interest in this lab
Eligibility
Applicants should be 18 years old or above.
---
Lab Mentors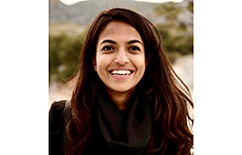 Anthea Devotta
Anthea Devotta was born and raised in India with over 10 years of work experience in the film industry. She currently works at Doha Film Institute's Training and Development team, where she passionately works in filmmaking workshops and labs with the main focus on feature-film & series in development. She coordinates the institute's Hezayah Screenwriting Lab, Producer Lab and Series Writing Lab. She is a key member of the team behind Qumra, working closely with international mentors and project delegates for Qumra Series. She was selected to participate in the Less-Is-More script editor program, and she is the co-founder of The Write Retreat – A writing residency in Mallorca, Spain.
Prior to moving to the Middle East, she worked in film and video production in London and holds a BA (Hons) in Film and Television studies from Royal Holloway, University of London.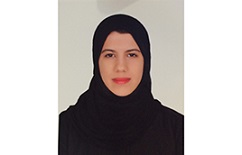 Amna Al-Binali
Amna Al-Binali graduated from Qatar University with a degree in English Literature and Linguistics. She has been working with the development team at Doha Film Institute since 2013, where she reads scripts and tracks local filmmaking talent. She directed her first short film, 'Doctor's Office', at the La Fémis Gulf Summer School in 2015. 'The Notebook', her second short film, showed at the Ajyal Youth Film Festival in 2015, and 'The World Is Not Blue' as part of the Qatar Film Fund. She holds an MA in Screenwriting from Goldsmiths, University of London.