Producers Lab
Producers Lab - 2023 (Online)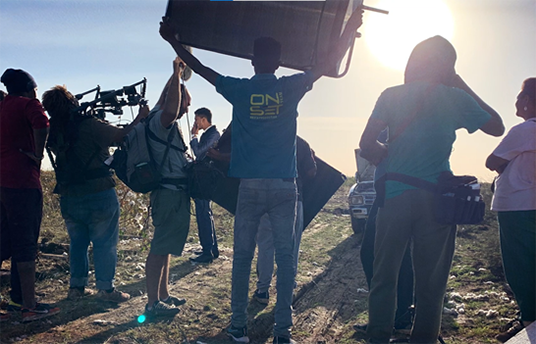 Start date:

Nov 30, -0001

Ability Level:

Intermediate to Advanced
Doha Film Institute recognises the rise of emerging talent in the region and the fundamental role producers play in defining, supporting and influencing the voice of filmmakers.
This workshop is an opportunity for local and MENA-based producers to develop their skills further with experts in the field, in a small and intimate group of up to a maximum of 8-10 projects. Further, our hope is to strengthen co-productions in the MENA region, to open networking opportunities and to improve the overall quality of projects developed in the region.
This intensive seven-day programme takes place online and focuses on the creative, artistic and strategic aspects of producing a feature-length documentary and fiction films. Through intensive training exercises, group tutorials, tailor-made one-on-one meetings and master classes led by noted industry experts, participants will gain deeper insight into various elements of film producing and come to truly understand the role of a producer.
Participants will have the opportunity to explore film marketing & distribution strategies with an in-depth focus on targeting the right audiences, understanding international markets and employing effective sales tactics.
A number of case studies will be presented throughout the sessions, enabling participants to address questions related to script development, executive production, finance and budget plans, managing the post production workflow, marketing, pitching and distribution. Industry standard technical documents and templates will be shared with participants and discussed in detail – e.g. budget, financing plan, distribution and sales strategy samples, and treatment and pitch examples.
---
Deadline for applications: 1 October
Workshop Dates: 24 – 29 October 2023 (online)
Language of the Workshop: Arabic And English
Price: QAR 1,500*
*Qatar Museums Culture Pass members will receive a 10% discount on this lab's fee. To avail of the discount, simply include a copy of your Culture Pass when applying.
Ability Level: Intermediate to Advanced (Feature length film projects)
8 to 10 Qatar and MENA-based producers with a project in development will be selected.
---
Programme Content:
In-depth understanding of the producer's role in all stages of film production (relationship between producers and writers, producers and directors etc.)
Understanding the responsibility of various types of producers, (e.g. creative producer, co-producer, associate producer, line producer, executive producer etc.)
Introduction to the producer's approach to script and development, structural analysis and creative production whilst integrating a post-production plan
Different strategies for creating detailed budgets and financial plans
How to budget the post production and the deliveries
How to apply to film funds; presenting to key international film institutions; eligible funds for regional filmmakers
Developing co-production strategies
Managing the post-production workflow in international co-productions
Developing a marketing plan – creating audience awareness and packaging film content
Guidelines to implement key marketing tools for online and social media platforms.
Pitch training
Film festival and market strategies
Legal aspects of sales and distribution
Creating classic and alternative sales and distribution strategies
---
Eligibility:
The workshop is designed for filmmakers, producers, investors, financiers, directors, or anyone interested in entering the filmmaking business in the area of production. Participants must be from Qatar or the MENA region. A total of eight to ten participants will be selected for the workshop.
Candidates must have a feature-length project in development with a director/screenwriter associated to the project
The director/screenwriter will be able to partake in some aspects of the programme
Ideally, candidates have produced at least one short or feature-length narrative or documentary film in the past
International candidates are responsible for funding their travel expenses.
---
Submission Requirements:
Please send the following in Word or PDF format to training@dohafilminstitute.com
Short synopsis of the project in development (maximum one page)
Treatment of the film
Résumé and short biography of the producer, as well as same for director and screenwriter, if available
Script (if available)
Detailed information about what is required for the project's development
A letter outlining why you want to participate in this workshop
Any of the following, if available/applicable

Provisional budget and financing plan (in

USD

)
Technical specifications, including filming locations
Current state of the project (please note any secured professionals, possible co-producers, attached talent or other potential partners)
Director's statement, covering project virtues (one page maximum)
Stills, concept art, mood boards etc.
Links to teasers, trailers, demo reel or samples of previous work of both the director and the producer
---
Film Case Study: Case study on a specific film screened during the workshop where the Producer Expert share with the participants their experience of a film they produced (budget plan, script, relation producer/director, co-production and financing strategy, festivals and distribution strategy and sales, success and challenges faced during the production of the film, etc.)
One on one advising Sessions: Individual 45 min advisory sessions tailored to the needs of the project at hand where the participants will receive special advice on their projects (Scripts, Financing plan and budget, pitching and packaging, production team…)
Group Work: working sessions between participants and the Projects Coach in an informal atmosphere where participants share their projects and concerns to each other, and discuss the challenges they are facing in the region. During those sessions the participants will also have the possibility to work in a group on their projects and develop together their budget and financing plans, film packaging and Pitch Training.
Group Tutorials: Group advisory sessions where the Lab mentors will cover a broad range of subjects, from financing strategies and legal considerations for co-productions, to festival strategies and sales.
---
Lab Mentors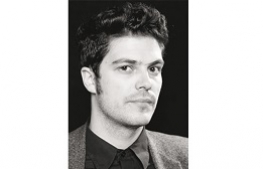 Jovan Marjanović
Head of Industry | Sarajevo Film Festival
Jovan Marjanović has been involved in the Sarajevo Film Festival since 1999, first as a technician and programme coordinator and later as the CineLink manager. He is now on the festival's Executive Board as Head of Industry.

---
Violeta Bava
Producers Lab Advisor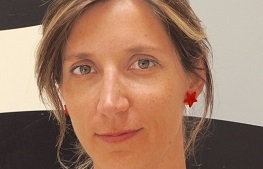 Violeta Bava was born in Buenos Aires, Argentina. In 2002, she received a double degree in the Theory, Aesthetics and History of Cinema and Drama from Buenos Aires University. Bava is the programmer of the Buenos Aires International Film Festival and the co-founder of BAL,

---
Dora Bouchoucha
Producer Expert
Dora Bouchoucha graduated with a degree in English Literature and has been a film producer since 1994. Through her company Nomadis Images, she has produced and coproduced several Tunisian and international documentary, short and feature-length films. Her films have been selected for film festivals

---
Konstantina Stavrianou
Konstantina Stavrianou co-founded Graal, a production company and a post-production facility, based in Athens. She oversees the production & co-production sectors for both Greek and international productions and is Graal's co-managing director.
read More
---
Jana Wehbe
Project Coach
Jana Wehbe studied filmmaking at "Universite Saint Joseph" in Beirut and oriental modern singing at the Lebanese National High Conservatory…

read More
---
Aranka Matits
Sales Expert
Aranka is the founder of Featurette, a boutique agency focused on feature film acquisitions, co-productions and strategic planning. At the forefront of the ever-evolving media landscape, she works with a roster of theatrical distributors across Europe, and past clients range from sales agents to multinational broadcasters to streamers. Notable acquisitions credits range from Oscar winners Parasite or Another Round to Shoplifters (Palme d'Or) to L'Événement (Golden Lion) to Alcarràs (Golden Bear) and The Souvenir (Sundance Grand Jury Prize) to Drive My Car (Golden Globe). Aranka is an EAVE Puentes and Inside Pictures alumni as well as a voting member of the European Film Academy. Originally from Cologne, she obtained a PhD in New York and is currently based in Amsterdam.
---
Myriam Sassine
Industry Advisor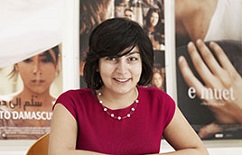 Myriam Sassine majored in audiovisual studies at the Lebanese Academy of Fine Arts (ALBA) in 2005, and received her M.A. in cinema research in 2009. In 2012, she became an Associate Producer at Abbout Productions working on several features such as 'The Valley' by Ghassan Salhab (TIFF 2014/ Berlinale Forum 2015), and 'Tramontane' by Vatche Boulghourjian (Cannes Critic's Week 2016). She produced the feature films 'All This Victory' by Ahmad Ghossein (Venice Critic's Week Grand Prize and Audience Award winner 2019) and '1982' by Oualid Mouaness (TIFF 2019). Myriam also produces feature documentaries such as 'e muet' by Corine Shawi (Fid Marseille 2013/ KVIFF 2015), 'A Time to Rest' by Myriam El Hajj (Visions du Réel- Nyon 2015), and 'Amal' by Mohamed Siam (Idfa 2017/ Hot Docs 2018). Myriam is an alumni of DocMed (2011) programme for Arab Documentary producers, Berlinale Talents (2014), Torino Film Lab Feature Lab (2018), EAVE Producer's Workshop and Film Independent Producing Lab (2019). Since 2016, she is the COO of Schortcut Films, dedicated to coproducing international features such 'Félicité' by Alain Gomis (Silver Bear at 2017 Berlinale) and 'It Must be Heaven' by Elia Suleiman (Cannes Competition 2019). She is also the co-founder of Maskoon Fantastic Film Festival.
---
In collaboration with
With the support of