Camera Kids: Make Your Own Short Film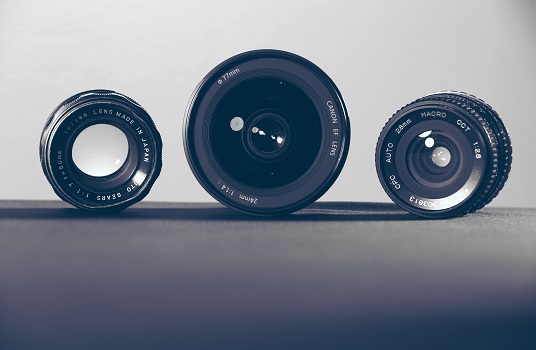 Start date:

August 7, 2016

Ability Level:

Beginners
A well-rounded introduction to the different elements of photography, film and filmmaking helps young people make their first one-minute short films.
---
Dates
7 to 21 August, 2016
Hours
This is an intensive two-week lab.
During the classroom period, sessions take place six days a week.
Saturday: 9:00 AM to 1:00 PM
Sunday through Thursday: 9:00 AM to 1:00 PM
During pre-production and filming, participants may be asked to make time outside these hours, including on weekdays during the daytime.
Language
Arabic and English
Group Size
20 participants
Programme Level
Beginners
Applicants should be between 13 and 17 years of age.

Price
1,500.00 QAR

Download Course Outline here
---
Selection Criteria
Applicants should submit an email to youth@dohafilminstitute.com. Applicants must commit to attending the full two-weeks of the lab.
Production
This course offers a non-thematic approach to helping participants through their film projects. It covers the artistic, technical and practical considerations of making a short sound film (documentary). In the first weeks, students will develop ideas for a 3- to 5-minute project. Students will gain the skills needed in the production of HD film, from concept to shooting, and will act as crew on each other's films.
Instruction includes discussions on how to shoot a short film; pre-production preparations; sync shooting, HD-video procedures and sound recording; operation of HD camera technology; lighting and grip equipment; planning your film; casting; visualisation strategies; analysing dailies; and post-production. By the end of the course, students will have shot, evaluated and edited all footage and will screen it for the class.
Technical Training
As an integral part of the course, several workshops are held addressing optics, lighting, sound, writing and editing. Each student will participate actively in exercises essential to achieving in-depth knowledge of film production, as well as a commitment to cinematic language.
Materials
Students have a working schedule balancing the close study of selected films as well as production of their own work. Course materials include films and texts, which will inform frequent and extensive class discussions. While investigating the social and political context of cinematic works, these discussions will ultimately result in intimate dialogue about each student's work.
Class Participation
The importance of participation in this class cannot be overstated. Students should be prepared for every class and should always have their materials with them for presentation, discussion and in-class workshops, and should be prepared to contribute ideas or ask questions in every class. They should have both the self-discipline and the determination necessary for successful creative explorations and film production. They should show initiative, take responsibility for their own work, and be able to solve problems when plans do not turn out as expected.
---
Mentors
Allegra Hamilton


A graduate of Harvard University, Allegra Hamilton-Brooksbank spent a number of years in Los Angeles as a script doctor and writer, working with many industry luminaries including Samuel Jackson and John Travolta, while working alongside Christopher Keane, the author of numerous best-selling how-to books on screenwriting. Most recently, Hamilton-Brooksbank wrote and directed 'Longing' for Image Nation Abu Dhabi's Arab Film Studio Short Film Competition, for which she garnered a coveted award. Hamilton-Brooksbank's knowledge, drive and passion are some of Handheld's greatest assets.

---
Guy Brooksbank


An award-winning educator in media production, Guy Brooksbank's career began decades ago in public television in the USA. More recently, he taught media production and filmmaking at Dubai Men's College, where he was awarded the Nikai Award, which is presented to one faculty member each semester (from more than 17 campuses across the UAE) who consistently demonstrates great aptitude, creativity, innovation and dedication to their students. Brooksbank's students went on to win numerous national and international awards and now form the heart of the media industry in Dubai.

---
Abdullah Al-Mulla


Abdullah Al-Mulla grew up in Qatar until moving abroad to pursue his university studies. He became involved in film through the Doha Film Institute, where he has worked on numerous short films since 2013. He wrote and directed the short film 'Old Airport Road' (2014), which explores the theme of care and 'Yellow Nights' (2015) a 7 minute one shot film. Currently, Al-Mulla is working on 'A Journey to/from Love', a screenplay related to the cosmic sense of a relationship, which received a grant from the Qatari Film Fund and is now in post production.

---
ABOUT Handheld Stories

Handheld Stories is an educational and media-arts collaborative that provides media-creation tools and training for communities worldwide. Handheld Stories provides the volunteers and the curriculum for a wholesale video-training experience.

Handheld Stories was founded in 2009 to provide communities confronting critical social issues with the tools to document their experiences digitally in unique narratives, and to promote them online. From helping participants to understand their unique circumstances as vital and important stories, to editing final works on a laptop or tablet, Handheld Stories helps authentic voices emerge that are empowered in new and profound ways. At the culmination of these workshops, handheld trainees have acquired the skills necessary for semi-professional video production and broadcast.