Youth Summer Camp
Youth Summer Camp
Continuing the spirit of DFI and the Ajyal Film Festival, we are expanding and offering a selection of creative online workshops with critically acclaimed mentors. Open to participants aged between 8-17 years old, these inspiring workshops are designed to nurture storytelling skills through hands-on personal projects that encourage both creative and critical thinking.

Led by internationally renowned artists and filmmakers, each of our three workshops are centred on the values of the Ajyal Film Festival and follow a close curriculum and philosophy of active learning—leading up to our ever-popular Ajyal Jury Programme later this year.

To register for any of our exciting summer camp workshops below, simply email youth@dohafilminstitute.com.

We hope to see you at one soon!


---
Workshop: Animated Stories Summer Camp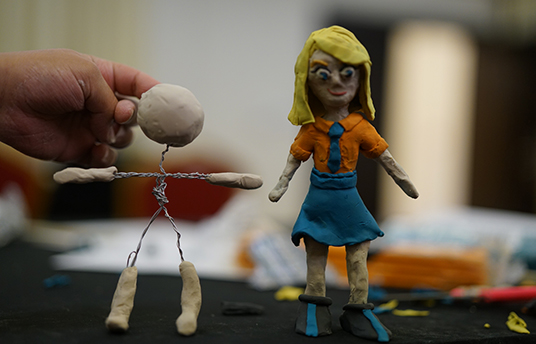 Start date:

28 June

Ability Level:

Beginners
An exciting journey from the basics of storytelling to modern animation.

In this fascinating workshop, we trace back into the footsteps of basic storytelling. Inspired by a presentation of short animated films, theoretical discussion, and practical exercises—participants will learn how to develop an idea into a compelling narrative and produce their own short animation.
Age Group:  8 – 10 years old
Level: Beginners
Price: 700 QR
Dates: 28 June – 18 July (Classes on Monday, Tuesday, Thursday, and Saturday)
Time: 3:00 PM – 4:00 PM
Registration: Send your name and details to youth@dohafilminstitute.com
---
Meet the Mentors

Fadi Syriani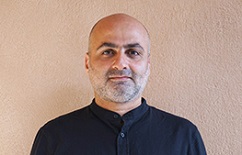 is an animator, writer, director and a holder of a master's degree in architecture. His work has been screened at several Film Festivals. In 2016, Fadi founded the Youth Animation Platform (YAP), offering young talents the opportunity to tell their stories through different animation techniques. YAP has recently received a grant as part of AFAC's Training and Regional Events Grants Program 2019.
---
Workshop: Photography and Visual Arts Summer Camp
in Collaboration with Noor
Start date:

5 July

Ability Level:

Intermediate
Join us for an exploration of visual storytelling and photography.

During this inspiring workshop, participants will learn all about the theoretical basis of image composition and sketching visual stories to help them gain a deeper insight into different types of cinematography. Engaging in hands-on photography, each student will produce their own content for an e-book that members of the class will collectively conceptualize.
Age Group:  11 – 13 years old
Level: Intermediate
Price: 900 QR
Dates: 5 July – 30 July 30 (Classes on Sunday, Monday, Wednesday, and Saturday)
Time: 4:30 PM – 6:00 PM
Registration: Send your name and details to youth@dohafilminstitute.com
---
Meet the Mentors

Tanya Habjouqa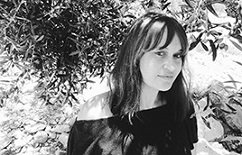 Jordanian-Texan photographer Tanya Habjouqa's (NOOR Images) documentary practice stems from long-term investments and collaborative methodology, blending ethnography and investigative reportage. Her use of absurdism is intentional to her ethnographic work, bridging politics and creative vision. She is a mentor for the acclaimed Arab Photography Documentary Program. There is a layer of gravitas beneath Habjouqa's work, making her a rare breed of photographer able to seamlessly blend light-hearted and hard-hitting. Tanya trained in journalism and anthropology with an MA in Global Media from the University of London SOAS. Her book "Occupied Pleasures" received accolades by both TIME and Smithsonian magazines and won a World Press Photo in 2014. She is in the permanent collections of the MFA Boston, Institut du Monde Arabe, and Carnegie Museum of Art, represented by East Wing.
Bayan Dahdah


Bayan Dahdah is a multidisciplinary artist, interested in fusing the realms of digital and physical art in order to tell stories effectively. Using the tactile touch of 'physical' art (sketchbooks, memorabilia), and the freedom/accessibility of digital art (graphic design elements/photographs) she aims to retell her memories and document her journeys. Although hailing from an architectural background, she has dabbled in the fields of photography, graphic design and film. Her experience with filmmaking, having written and directed a short film titled 'Shishbarak' with the Doha Film Institute, which screened at the Malmo Arab Film Festival and the Chicago Palestine Film Festival, has allowed her to understand the fundamentals of narrative storytelling, as well as how to manifest this visually. She is also the designer and founder of 'Sarj'—a mobile seat made for sketching, with which she gives travelling observational sketching workshops in groups. She currently works as a freelance graphic designer for various companies and magazines.
---
Workshop: Contribute to Your Own Film Summer Camp
Start date:

28 June

Ability Level:

Intermediate
Take your first steps into the exciting world of documentary filmmaking.

This thought-provoking workshop is a well-rounded introduction to the essential tools of filmmaking. Through hands-on and enjoyable exercises participants will learn all the technical and practical techniques required to make a documentary film, starting with the basic elements of narrative development and visual storytelling—to the actual production of the story. During the workshop, students will work individually on their stories and film at home to contribute to a final collective film produced by the class as a whole.
Age Group:  14 – 17 years old
Level: Intermediate
Price: 1500 QR
Dates: 28 June – 30 July (Classes on Sunday, Tuesday, Thursday, and Saturday)
Time: 10 AM – 12 PM
Registration: Send your name and details to youth@dohafilminstitute.com
---
Meet the Mentors

Marcus Zaiser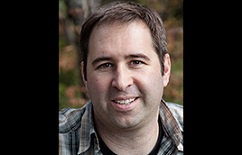 Marcus Zaiser has been working in t he world of film since 1998, and during this time has participated in more than 100 productions. From 2000 until 2006, Marcus studied Film and Media with a focus on Cinematography at the German film school Filmakademie Baden-Württemberg. Marcus finished his studies in 2007 with his diploma film 'The Edge of Hope' and went on to work as a freelance cinematographer for cinema and TV in a wide variety of genres. Since 2010, Marcus has also worked as a consultant for stereoscopic film projects and since 2012 as a stereographer too. In addition to his practical work on film sets, Marcus loves to share his knowledge and experience in carefully designed workshops. He is also a member of the German Society of Cinematographers.
---
Note: Qatar Museums Culture Pass members will receive a 10% discount on this lab's fee. To avail of the discount, simply include a copy of your Culture Pass when applying.