Storytelling Workshop
Storytelling Workshop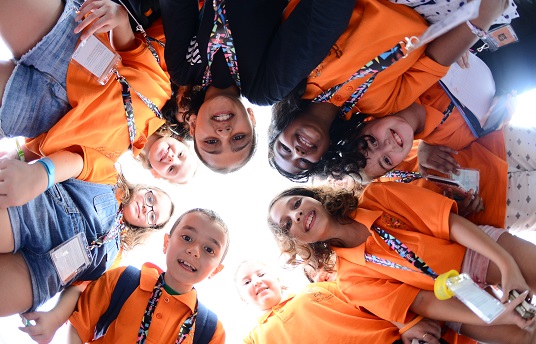 Start date:

18 March

Ability Level:

Beginner
---
Age group: 8 to 12 years old

Ability Level: Beginner

Dates: 18 to 24 March
Daily sessions of 120 minutes for six days.

Time: 5:00 to 7:00 PM

Location: Katara Building 16 Rehearsal Room

Price: QAR 500.00

Mentor: Ana Chubinidze
---
How to apply
Applicants should submit an email to youth@dohafilminstitute.com before 15 March 2018.
---
The desire to tell stories is innately human, but even though we all tell stories, there are tricks and techniques that can help us do it better, and give us a deeper appreciation for the art of storytelling in books and movies.

During this workshop, participants are introduced to the Three Act storytelling formula, engaging in interactive exercises to help them generate ideas, write characters, and create interesting plots and narratives.

Using concrete examples and working in groups, at the end of the workshop all participants will have found their own voices and be able to write and develop their stories that they would present into the form of a pop-up book.
---
Mentor

About Ana Chubinidze
Ana Chubinidze is Georgian author, illustrator and animation filmmaker. She graduated from Tbilisi state Art Academy with BA in architecture and MA in Printmaking. She has worked in several Georgian publishing houses as an illustrator and pop-up book designer. Ana has done various workshops for children and adults about pop-up book techniques in different countries. She was a member of the Book Art Center Tbilisi and worked as an organiser and curator of Tbilisi Book Days Festival.

In 2016, she directed her first animation short film 'The Pocket Man', with the co-production of Folimage, Nadasdy and Kvali XXI. 'The Pocket Man' was selected on 130 different international animation film festivals and received 18 awards. In 2017, Ana with her colleague Elene Chichashvili opened the Pocket Studio in Georgia, Tbilisi. The studio organises public events for children and adults connected to the animation and illustration field and creates artistic projects.