Get Animated: A Stop-Motion Workshop for Young Filmmakers
Get Animated: A Stop-Motion Workshop for Young Filmmakers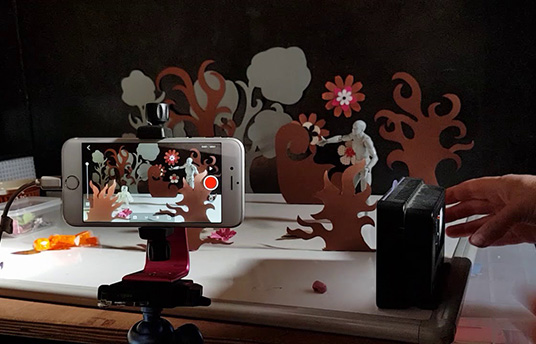 Start date:

May 2, 2023

Ability Level:

Beginner
---
This exciting youth workshop is a fun, hands-on introduction to the techniques involved in creating stop-motion animated films. Through a combination of theoretical discussions, practical exercises, and screenings of short stop-motion animated films—participants will gain a deeper appreciation of the art of storytelling and learn all the essential tips, tricks and techniques of animation. The workshop is an excellent opportunity for young people to develop their creativity, teamwork, and communication skills while exploring the fascinating world of filmmaking.

Over ten inspiring sessions, the course will cover various stop-motion techniques and introduce the classical three-act storytelling formula to help participants generate ideas, develop characters, and create compelling plots. Working in groups and using concrete examples, all participants will get the chance to contribute to making a one-minute short animated film by the end of this creatively rewarding workshop.


---
Details:
Ability Level: Beginner
Age group: 13 – 17 years old
Language: English and Arabic
Dates: 2 – 13 May 2023
Price: QAR 300

Location:
Doha Film Institute Production Villa, #9 Street 547 Al Daphna, Doha, Qatar.

Time:
Daily Sessions from 4:30 PM – 6:00 PM (Except on Fridays)

How to apply:
Applicants should submit an email to youth@dohafilminstitute.com before 27 April 2023.
---
Meet the Mentor

Fadi Syriani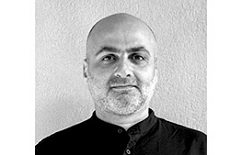 Born in Beirut, Lebanon, Fadi Syriani is an animator, writer, director and holder of a Master's Degree in Architecture. In 2018, Fadi founded the Youth Animation Platform (YAP), offering young talents the opportunity to tell their stories through animation. As a YAP Lead Mentor, Fadi offers young filmmakers hands-on training in all the elements required to produce animated films and different kinds of animated art. Since its inception, YAP has held several on-site as well as online workshops in Lebanon and the MENA Region, with cultural institutions such as Metropolis Art Cinema, Dar El Nimer for Arts & Culture, Jameel Arts Center, Al Serkal Avenue, Warehouse 421, FUNN Sharjah, Al Ittihad Schools, and the Doha Film Institute among others. In 2020, YAP received a grant as part of the AFAC Training and Regional Events Grants Program 2019. The project was completed in April 2022 and consisted of 11 animation workshops supporting young unprivileged talents to produce short animated films in Beirut as well as in remote areas across Lebanon. The workshops were held in collaboration with different institutions and centres in refugee camps in several regions in Lebanon. Fadi is currently working on his animated short film 'The Day Vladimir Died'. The film was awarded a Doha Film Institute Cinema Grant for Production and four awards at the Animarkt Stop Motion Forum—Lodz, Poland (October 2020).