2020
Hezayah Screenwriting Lab
Start date:

Jun 12, 2020

Ability Level:

Intermediate to Advanced
The Hezayah Screenwriting Lab is designed to assist emerging screenwriters and writer-directors in developing and writing an original feature-length screenplay. Participants work in small groups with the support of experienced mentors. The lab consists of three sessions of five-day workshops, which take place intermittently over a period of six months. During each five-day session, participants are expected to work on all agreed assignments and reach key milestones as they build toward their screenplays. Strict deadlines must be followed, and participants will be asked to read and engage in the other lab attendees' work.
Participants will be selected on the basis of the strength of their screenplay idea, their writing ability, their vision and approach, as well as their previous work. Candidates who are shortlisted for the lab will go through a selection process, which will assess their potential to expand and develop their ideas into a passionate and compelling work of cinema.
The lab is a transformative experience where filmmakers examine and explore their inner creativity and personal voice. Development takes the form of group sessions and individual feedback, in a sharing process guided by experienced mentors and tutors. Candidates are encouraged to develop personal stories that come from the heart, and that reflect contemporary life in the Middle East region. Candidates should also consider how their films might realistically be achieved on budgets of differing scales, including a more micro-budget approach.
---
Application Deadline: 21 May 2020
Dates:
Session 1: 12 – 16 June (online)
Session 2: 24 – 28 September 2020
Session 3: January 2021
Please note that each session lasts five full days online.
Hours:
The first session will take place online.
Participation is required for all five days of each session, as the work, sharing and learning build from day to day.
Lab Fee: 1,500.00 QAR
Language: English
Group Size: 8 participants (4 participants per group)
Level: Intermediate to Advanced
---
Lab Programme
Session 1
The first session will begin with a brief introduction and pitching of the ideas followed by input and feedback from the other group members and tutor. Character and theme development will also be covered, as well as an overview of documents to be produced for the next sessions.
This session will continue with a review of new and revised materials (the first scene-by-scene breakdown, or extended treatment). There will be continuous feedback and a revisiting of character and theme, adding to the discussion/further exploring a structural dimension (plot, resolution, inciting event, etc.).
Online follow-up session: One-on-one online session to review updated and revised written materials. This is an opportunity between sessions to share new ideas with mentors, to brainstorm and to discuss the challenges you may be facing.
Session 2
The second session will be a review of the new materials (revised scene-by-scene breakdown, revised character documents, etc.), and a first draft or some written scenes from the revised breakdown. Visual research and other materials will also be reviewed with the premise and pitch further developed.
Online follow-up session: One-on-one online session to review of updated and revised written materials & receive feedback. Opportunity to share new ideas with mentors, to brainstorm and to discuss the challenges you may be facing.
Session 3
Our final session will consist of feedback and input from the group and tutor on first drafts as well as scene analysis. This will set the trajectory for the next steps of the project concerning financing, casting, etc.
The final Hezayah Lab will include a pitch session with an external panel. Participants will submit their written work to the panel members and present the project they have developed over the three sessions.
---
Submission Requirements:
A short synopsis of the project in development (maximum one page)
Long synopsis
Treatment of the film
Resume and a short biography of screenwriter
Script (if available)
A letter outlining why you want to participate in this workshop
Any previous film or creative works (links to films or showreel, photography, writing, online portfolio, website, etc.)
Please send in Word or PDF format to training@dohafilminstitute.com
Please include your full name, project title, email and contact number in all text documents.
Eligibility
The workshop is designed for screenwriters with a feature film in development.
Participants must be from Qatar or the

MENA

region. Candidates should have produced at least one short or feature-length narrative or documentary film in the past
International participants are required to make their own travel arrangements to Doha, Qatar.
---
Lab Mentors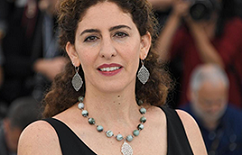 Annemarie Jacir
Annemarie has written, directed and produced over sixteen films. Two of her films have premiered as Official Selections in Cannes, one in Berlin and in Venice, Locarno, and Telluride. All three of her feature films were Palestine's official Oscar entries. With a commitment to teaching, training and hiring locally, Annemarie also curates and mentors, actively promoting independent cinema in the region. Founder of Philistine Films, she collaborates regularly with fellow filmmakers as an editor, screenwriter and producer. In 2018, she was invited to join the Academy of Motion Picture Arts and Sciences and also served on the jury of the Cannes Film Festival. She is a cofounder of Dar Yusuf Nasri Jacir for Art and Research in Bethlehem, an artist-run space in her hometown of Bethlehem, Palestine.
Joelle Touma
Script Consultant
A screenwriter and script doctor, Joelle Touma started writing screenplays in 1998. At that time she was also a TV host and an actress in Lebanon. She then became the Beirut correspondent for the French daily 'Liberation' and the Belgian daily 'Le Soir', also working as a fixer in Lebanon with several media outlets. Since 2006, she has been dedicating herself only to writing screenplays. She has worked with Ziad Doueiri ('Lila says' 2004, 'The Attack' 2011 and 'The Insult', nominated for an Oscar for Best Foreign Language Film in 2018) and Rachid Bouchareb ('Just Like a Woman' 2011). She also wrote for 'Le Bureau des Legendes', a French series produced for Canal+ and is developing a new feature film with Ziad Doueiri.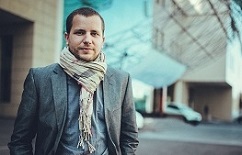 Matthieu Darras
Advisor
Matthieu Darras leads and designs several programs of talent development and film consultancy that are active worldwide including the First Cut Lab, the Pop Up Film Residency, and the Full Circle Lab. Previously, he founded and directed the European Network of Young Cinema NISI MASA, wrote for the film magazine Positif, and was the artistic director of the TorinoFilmLab. He has been working for major film festivals in Europe as a programmer for the Cannes Critics' Week, as a consultant for the Venice Film Festival, and as a delegate for the San Sebastian Film Festival. He also directed the Bratislava Film Festival. He collaborates with many institutions worldwide such as Eurimages, Cannes' Marché du Film and CEE Animation. He has been Lab advisor for all editions of Doha Film Institute's Hezayah Scriptwriting Lab and their Short Scriptwriting Lab since 2016.
---
SELECTED PARTICIPANTS 2020
The Photographer – Anas Khalaf (Syria)
Sabah – Ben Robinson (UK)
Passports – Hamad Al Tourah (Kuwait)
Will I Ever Be Good Enough – Khalifa Al Marri and Abdulla Fakhroo (Qatar)
President's Speech – Nadia Al Khater (Qatar)
The Hearse to the Final House of Happiness – Wisam Al Jafari (Palestine)
Sweet Disposition – Youssef Michraf (Morocco)
---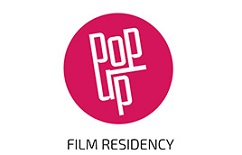 Pop Up Film Residency
The projects participating in the Hezayah Scriptwriting Lab will be eligible to apply for the Pop Up Film Residency Award, which consists in a 3-week film residency program in one of the residences of the Pop Up Film Network (to be taking place in the first semester 2021)