2020
Filmmaking Workshop with Elia Suleiman
Start date:

Sep 13, 2020

Ability Level:

Advanced
Lab Overview and Objectives
This intensive filmmaking workshop with Elia Suleiman offers an opportunity for participants to receive in-depth mentorship on their current projects from the acclaimed visionary filmmaker. The lab is aimed at filmmakers from the MENA region working on their first or second narrative feature films—who are interested in receiving feedback and guidance on the next steps of their projects at any given stage (development, production or post-production).
Lab Format
In this one-day online intensive group work session, participants will engage with Elia Suleiman in an informal atmosphere. Selected filmmakers will have the opportunity to share their projects and concerns, ask specific questions, and discuss their visions and the challenges they are facing to receive insights and feedback from the master filmmaker.
The session will be moderated by Kamal Aljafari.
---
Lab Fee: 400 QAR*
*Qatar Museums Culture Pass members will receive a 10% discount on this lab's fee. To avail of the discount, simply include a copy of your Culture Pass when applying.
Language: English
Group Size: 6-7 Participants with projects
Duration: 3 hours
Level: Advanced
Application Deadline: 30 August 2020
Date: 13 September 2020
---
Eligibility
First and second-time filmmakers from the MENA region may apply with a narrative feature film project in its development, production, or post-production stage. Filmmakers must submit an advanced draft of their script or a rough cut of their project.
Submission Requirements
Project dossier, including:

Synopsis
Director's note and intentions
Visual concept and/or film stills
Script and treatment
Biography of the director and key crew members
Production company information
Supplementary materials as desired (trailer, etc.)

A letter outlining your motivation to participate in the lab, describing the project's current stage and its needs—and sample questions you would like to discuss in the workshop.
Link(s) to director's previous work
For projects in post-production:

A minimum of 30 minutes of selected scenes, a first assembly or rough cut, subtitled in English and available via a password-protected streaming service (e.g. Vimeo). No transfer services or cloud storage will be accepted.

Copy of passport or government-issued ID.
Please submit your materials before 30 August in Word or PDF format to training@dohafilminstitute.com including your full name, project title, email and phone contact in all text documents.
---
Mentors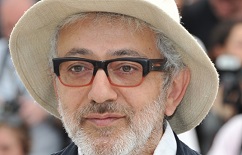 Elia Suleiman
Born in Nazareth in 1960, Palestinian filmmaker Elia Suleiman directed his first two short films while living in New York between 1981-1993. In 1994, Suleiman returned to Jerusalem to create a Film and Media Department at Birzeit University. His feature debut, 'Chronicle of a Disappearance', won the Best First Film award at the 1996 Venice Film Festival. In 2002, 'Divine Intervention' won the Jury Prize at the Cannes Film Festival and the Best Foreign Film prize at the European Awards in Rome. His feature, 'The Time That Remains', screened in competition at the 2009 Cannes Film Festival.
His latest feature "It Must Be Heaven" screened in competition at the 2019 Cannes Film Festival and was the Winner of the Jury Special Mention and FIPRESCI Critics' Award.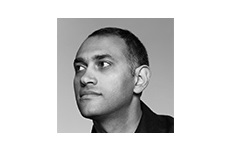 Kamal Aljafari
Kamal Aljafari lives in Berlin. He works with moving and still images, interweaving between fiction, non-fiction, and art. Kamal's past films include 'Recollection' (2015), 'Port of Memory' (2009), and 'The Roof' (2006). He was a featured artist at the Robert Flaherty Film Seminar (NYC) and was a Fellow at Harvard University's Radcliffe Institute and Film Study Center. His short film 'It's a Long Way from Amphioxus' premiered at the Berlinale (2019), and his latest film 'An Unusual Summer' (2020) was selected at Visions du Réel 2020.