2019
Series Lab
Start date:

Feb 02, 2019

Ability Level:

Beginner to Intermediate
Working in partnership with the IFP, the oldest and largest non-profit in the United States dedicated to storytelling in all its forms, the Series Lab is a collaborative, one week intensive boot-camp for directors, writers and producers working in serialized content in Qatar and other MENA countries. The Lab is dedicated to teams developing both scripted and non-fiction series projects created for distribution on all platforms (including television, digital or web).
This intensive, week-long Lab in Doha will provide participants with the knowledge, resources and mentor support necessary for developing strong series. Focusing on taking a project from script to screen, customized attention will be paid to preparing pitches, developing your work, securing financing, understanding the global marketplace, creating marketing strategies and finding unique avenues for the distribution. Individualized attention for each project will also be paid to developing pilots and show bibles, insider tips on the "writers' room," as well as long-term strategy to sustain their ongoing careers.
The goal is to support the teams of creators by brainstorming development and execution strategies that can bring their projects out into the world and to the viewers who seek independent and diverse voices in storytelling. This lab is based on the IFP Screen Forward Labs, whose fourth edition was held in New York in April, 2018 with projects sold to Netflix, Amazon, Hulu, Imagine Entertainment, and First Look Media/TOPIC.
---
Dates: 2 to 6 February 2019
Hours: 9:30 AM to 6:00 PM
Language: English
Lab Fee: 2,000.00 QAR
Level: Beginner to Intermediate
Group Size: 8 – 10 projects will be selected with a maximum of two attendees per project
Deadline: 12 January 2019
---
ELIGIBILITY
The workshop is designed for digital creatives, producers, writers, directors, or anyone interested in scripted serialized projects created on TV and web series, or app-based platforms
Candidates must have a fiction or non-fiction project in development with a director/screenwriter/producer associated to the project
Candidates should have produced at least one short or feature-length narrative or documentary film in the past
Candidates must be Qatari nationals or residents of the

MENA

Region
Candidates from the

MENA

region are responsible for funding their own travel and accommodation
---
Submission Requirements:
Please send the following in Word or PDF format to training@dohafilminstitute.com
Please include your full name, email and contact number in all text documents
Short synopsis of the project in development (maximum one page)
Long synopsis
Treatment of the film – visual concept (mood board, story board) or any visual representation that has already been executed if available
Résumé and short biography of the Director, Producer, Writer or any members of the team associated with the creative development of the project
Script (if available)
Detailed information about what is required for the project's development
A letter outlining why you want to participate in this workshop
Any of the following, if available/applicable – Provisional budget and financing plan (in

USD

) – Technical specifications, including filming locations – Current state of the project (please note any secured professionals, possible co-producers, attached talent or other potential partners) – Director's statement, covering project virtues (one page maximum) – Stills, concept art, mood boards etc. – Links to teasers, trailers, demo reel or samples of previous work of both the director, producer and/or creative developers
---
PROGRAMME
Introduction to the main aspects of the television, digital and serialised content landscape
How to develop and fund a serialised project, including crowdfunding, and working with production companies and platforms
Developing tools to build a community and engage with audiences, including the use of social media
Understanding of the distribution possibilities in the marketplace, from digital platforms to networks
Knowing the episodic festivals where content can premiere
Pitch training, consisting of in-depth, tailored strategies on how to pitch at markets and how to pitch to specific industry players
Daily Schedule
Day 1 – Development and Goals: : dedicated to understanding the main goals of the projects and the as independent filmmakers and content creators. The goal of the day is to define the next steps for each project according to stage of development and needs.
Day 2 – Inside the Writers' Room
Simulating a Writers Room environment to give participants a firsthand experience of working in a collaborative group with showrunners, producers and writers. Pitching ideas for a story or characters in the group and how to develop and shape it into an episode.
Day 3 – Funding: all the possibilities available for funding a serialized scripted project. Includes case studies of successful crowdfunding series, workshops on how to work with production companies and platforms, and how to work with agencies and managers. The goal of the day is to generate production strategies tailored to each project.
Day 4 – Audience Engagement and Marketing: how to build a community and reach audiences, via social media, digital channels and other platforms. The goal of the day is to explore the audience potential of each project via one-to-one sessions, and to understand how to brand attendees as filmmakers and content creators for long-term career sustainability.
Festivals & Distribution: gaining familiarity with the episodic festivals in the USA and around world where a series might be premiered, and the benefits of participating in festivals and their markets. On the distribution side, the goal of the day is to study in-depth the different kinds of distribution platforms, from digital to traditional networks in order to develop awareness not limited to the projects participating in the programme.
Day 5 – Pitching: learning the ABCs of the pitch, and how to pitch a series project in different scenarios, including the elevator pitch. The goal is to create the best possible presentation for each project, learning how best to present it in formal meetings and during networking events. This includes how to define the nature of a project and how to use proper language. Another goal of the day is to learn how to use the pitch as a tool to confirm goals and define next steps and strategies.
---
Lab Mentors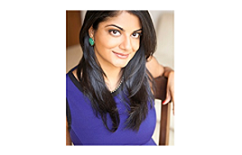 Neerja Narayanan
Lab Leader
Neerja is an international media producer, and studio executive with 17 years of experience across Asia, Europe, Africa and North/South America. She has held senior executive management positions at major studios such as 21st Century Fox and Disney Studios, also working with Channel Four UK
and the British Film Institute. Neerja is experienced in 2D & 3D live action and animated content, and her core strengths include identifying material/talent, acquiring and curating properties, developing new IP, and producing feature-length films. She is currently working with Sony Pictures International Productions and has also been a speaker at several international film festivals and Ivy League universities.
Ryan O'nan
Lab Leader
TV Writer and Showrunner
Ryan O'Nan is an American TV writer and actor. He started his work as TV writer for MTV's 'Skins' in 2011. He is a story editor on USA Network's 'Queen of the South', in which he also plays the recurring role of King George. He is also a writer on FX's 'Legion'. He was a guest star as Jared Hale in the FX series 'Justified'
in the very first season premiere episode 'Fire in the Hole'. He had recurring roles in 'Mercy' and 'The Unusuals', and has appeared, among others, in the films 'Eat Pray Love' and 'The Dry Land'. He wrote, directed and starred in the independent comedy 'The Brooklyn Brothers Beat the Best', defined as one of the best musical comedies of recent years. 'The Dry Land' saw him team up again with both Jason Ritter and Melissa Leo from his earlier film.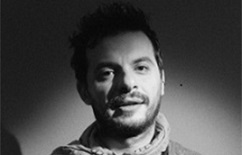 Bassem Breche
Writer/Director
Bassem Breche is an Emmy Award-winning scriptwriter. He began his career as an actor in Lebanon and the UK, appearing in John Furse's 'Blind Flight' (2003) and Antonia Bird's 'The Hamburg Cell' (2004). His first short film, 'Both' (2007), was selected for the Critics' Week at the Festival de Cannes.
From 2009 through 2011, Breche worked on the Emmy Award-winning web-drama 'Shankaboot' as Lead Writer and Online Content Producer. He also worked as a scriptwriter on the award-winning web series 'Fasateen'. In 2013, Breche won the Robert Bosch Foundation Prize at the Berlin International Film Festival for his short film 'Free Range' (2014). He is the director of the screenwriters' collective Scenario Beirut.
Mahalia Cohen
Executive, TOPIC
Mahalia Cohen is an executive at TOPIC. She is also a director, producer and editor. Originally from Portland, Oregon, she is now based in New York City. Mahalia has produced numerous award winning short, feature films, and series. Among her features she produced "H.", directed by Rania Attieh and Daniel Garcia, which premiered at Sundance NEXT, 2015 and went on to screen at The Berlinale and festivals around the world. She also produced "Recommended by Enrique", which won Best Ensemble Cast at the L.A. Film Festival, 2014, and "Hinkerort Zorasune" (The Fifth Column) which was awarded 3rd prize by the 63rd Cannes Film Festival – Cinéfondation, La Selection in 2010. As a director, Mahalia has made both documentaries and narrative shorts. In 2009 she completed "Balance", which traced the final years of dancer Homer Avila's life. "Balance" premiered at Visions du Réel in Nyon, Switzerland. In 2011 her narrative short "Ama at Sea" screened at film festivals across Europe. Mahalia holds an MFA in film from New York University's Tisch School of the Arts.
Amanda Naseem
Supervising Producer, VICE Media, Inc
Amanda is a New York-based independent film producer who has been at the forefront of digital storytelling. She produced 'The Outs', which was named one of the Atlantic's Best TV Episodes of 2013 and 'Whatever this is.'—IndieWire's Best dramatic web series of 2013. She also produced the 2015 Los Angeles Film Festival feature selection Mark Meyers' 'How He Fell In Love' starring Matt McGorry and Amy Hargreaves. Amanda is currently developing feature film and digital series projects, as well as the travel content platform, #VacationLordz. Previously, she served as Director of Exhibitor Relations at Adopt Films, theatrically and digitally distributing internationally award-winning films from Cannes, TIFF, NYFF, and the Berlinale. Amanda is currently working as a Supervising Producer at VICE Media for branded content campaigns, including episodic series, documentaries, music videos, and commercials.
Frédéric Pittoors d'Haveskercke
International Production & Distribution Advisor at Series Mania
Frédéric Pittoors d'Haveskercke started his career at the Media Programme of the European Commission in Brussels and the then called 'Gaumont Television'. After that, he led the Institutional Financings team at StudioCanal before launching his independent consultancy company in 2005. Since then, he consults for various European producers and distributors, including All3Media, Makever and many more, helping them to build their international strategy and development either on a project by project basis or as part of a more long-sighted corporate vision. He joined Series Mania Festival in 2012 to create, organise and develop the professional days within the Festival's Co-production Forum.
Series Mania Festival & The Co-production Forum
Created in 2009, Series Mania Festival anticipated the massive success of the drama series and the subsequent huge shift in the entertainment industry. In 2013, the now unmissable Co-production Forum was launched, which has been shaped to bring to the industry a true and lively place to network with content, development, creation is at the core. The highlights of the event are both the pitching sessions and the panels where TV executives from around the world deliver their vision of the industry. Relocated in Lille (Hauts de France Region, North of France) in 2018, The Forum is now the first TV event in Europe dedicated solely to drama. It now includes events for writers and a large digital and VR section.
---
IFP TEAM
AMY DOTSON
Head of Programme
Amy Dotson is the deputy director & head of programming for IFP, where her responsibilities include the creative, strategic and financial oversight of all domestic and international programming for film, television, and audio storytelling. She is also one of three group leaders of the prestigious Venice Biennale College – Cinema, was the recent keynote speaker at Seattle Film Festival prestigious 'Catalyst' program and has served as a juror at a wide variety of film festivals such as Atlanta, Ashland, IDFA, Indie Memphis, Istanbul, Karlovy Vary, Slamdance, Sidewalk, SXSW, and Woodstock.
GABRIELE CAPOLINO
Programme Producer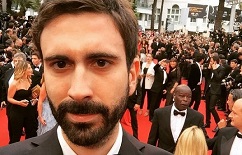 Gabriele Capolino is a programmer at IFP, where he manages the International feature film and series projects' programmes, as well as contributing to other programmes year-round, including the IFP Gotham Awards (where he serves as Associate Producer) and the Narrative Labs. He produces the IFP Episodic Lab, an intense 'boot camp' programme dedicated to independent content creators working on serialised content. He manages the international and series projects at IFP Week, the signature programme of the organisation that connects independent filmmaker and creators to key players in the industry. Previously he worked for the Biennale of Venice and has 10+ years of experience in film criticism, having worked for one of Italy's most prominent trades, Blogo.it.
IFP Independent Filmmaker Project
Founded in 1979, The Independent Filmmaker Project (IFP) is the largest and longest running not-for-profit dedicated to independent film.
IFP continues to champion the future of storytelling by connecting artists across various media disciplines with essential resources at all stages of their career and projects' development. IFP fosters a vibrant and sustainable independent creative community, represents a growing network of storytellers around the world, and plays a key role in developing 350 fiction and nonfiction works each year. During its 40-year history, IFP has supported over 10,000 projects and offered resources to more than 30,000 filmmakers, including Barry Jenkins, Dee Rees, Laura Poitras, Richard Linklater and Ava Duvernay.
IFP offers support to creators in varying stages of their project: funding, development, pre-production, production and distribution. They host narrative and documentary labs, IFP week's Project Forum conference, as well as fiscal sponsorship initiatives. Year-round public programming also offers creative insight as well as technological and business guidance, which includes Filmmaker Magazine, IFP Week, The Gotham Independent Film Awards, and the Independent Filmmaker Labs. IFP's latest initiative, the Made in NY Media Center by IFP, is an incubator space developed with the Mayor's Office of Media and Entertainment, where storytellers from multiple disciplines, industries, and platforms can create, collaborate and connect. Combined with the Media Center's programming—which also includes seminars, conferences, and mentorships—IFP creates exciting and inclusive opportunities for new an established voices from a diverse range of racial, ethnic, religious, ideological and sexual perspectives.
Founded in 1979, IFP is the largest and oldest not-for-profit dedicated to independent film. More info at www.ifp.org.