2019
Practical Lab: VR Workshop with FX Goby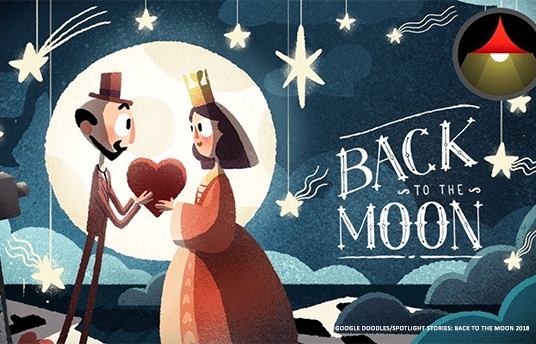 Start date:

Sep 29, 2019

Ability Level:

Intermediate to Advanced
In this fascinating lab led by Emmy Award-nominated film director, Fx Goby—participants will learn the answers to some of the most pending questions in VR productions. Through the use of case studies and hands-on experimentation, students will discover how to tell a compelling story in a full 360-degree environment. They will also learn what foundations of filmmaking do not apply in VR, how to create social experiences, and add interactivity and scale to their projects.
On completion, participants will be able to analyze the differences between film and VR, understand the creative challenges of the medium, and write immersive stories to fully utilize the immense possibilities of this new medium.
Applicants should have a background in filmmaking or writing as this is an advanced class that will not be covering the basics of storytelling. No technical skills are required, and all necessary equipment and software will be provided.
---
Application Deadline: 19 September 2019
Lab Fee: 2500 QAR*
Language: English
Group Size: 12 participants
*Qatar Museums Culture Pass members will receive a 10% discount on this lab's fee. To avail of the discount, simply include a copy of your Culture Pass when applying.
Dates: 29 September to 3 October
Hours
Sunday to Wednesday from 4:00 PM to 8:00 PM
Thursday from 4:00 PM to 9:00 PM
Saturdays from 10:00 AM to 6:00 PM
Each session takes place from Saturday through Thursday.
Submission Requirements
Please send the following in Word or PDF format to animation@dohafilminstitute.com.
Please include your full name, email and contact number in all text documents:
1. Artist portfolio or CV
2. Copy of Passport or ID
---
Lab Programme
Day 1: Introduction to Immersive Storytelling and VR
Case studies, including 'Back to the Moon' will be used to show how the different approaches to storytelling work in various formats.
Day 2: Deconstruction of VR
Group analysis and conversation on the various formats and intentions of the VR films seen on the first day.
Day 3: Writing for VR Workshop
Participants will work in small groups to come up with possible storylines for VR experiences.
Day 4: Breakdown and Planning for a VR Project
Using the previous day's storylines, participants will plan how to translate these into fully immersive VR projects.
Day 5: Individual Pitches (Depending on the number of participants)
The last day of the workshop will see every participant pitch their ideas to the group. In return, the group will help each presenter with a Q&A session to improve and strengthen their ideas.
---
Lab Mentor
Fx Goby
Fx Goby is an Emmy Award-nominated filmmaker known for his use of compelling storytelling in both animation and live action. He works between Paris, London and Los Angeles—directing films, music videos, commercials and documentaries. In May 2018, he released 'Back to the Moon', a 360/VR homage to Georges Melies which appeared on the front page of google.com worldwide. The film went viral, becoming the #1 trending video on YouTube and achieving over 200 million views in two days, and was nominated for an Emmy. His multi-awarded animated short film 'To Build a Fire' received 100 selections at festivals spanning five continents. He is currently working on a feature documentary and writing his first feature film.
In Collaboration with The Animation Workshop, VIA University College.
Attracting creative minds from across the world
The Animation Workshop/VIA University College (TAW) enjoys a strong and wide reputation due to the top educations we provide for the international film industry, yet we are much more than a school.
The Animation Workshop/VIA University College (TAW) is located in Viborg, Denmark. It is a part of VIA University College's School of Business, Technology and Creative Industries and has expertise in the areas of education, culture, communication and business development. To this effect, it benefits from a strong international network of artists, professionals, companies, funding institutions and partner schools.
https://animationworkshop.via.dk/
Center for Animation, Visualization and Graphic Storytelling
The Animation Workshop/VIA University College is organized as a national knowledge center for animation, visualization and graphic storytelling.
Since 2007, The Animation Workshop/VIA University College (TAW) has been organized as a Center for Animation, Visualization and Graphic Storytelling (CAV), providing knowledge and competency development for the Danish media industry through activities and development project in the seven departments:
● The Bachelor of Arts Department
● Open Workshop – Artist Residency
● Professional Training
● Visual Talent Centre
● Research and Development
● Animated Learning Lab
● Business Development
CAV has access to the newest animation related research and development through an extended international network of companies and professionals. As a knowledge center, TAW handles dissemination of relevant information and acts as a link between interested parties and relevant contacts within the animation industry.
https://animationworkshop.via.dk/en/about/organization
Virtuocity
Virtuocity is the region's first dedicated digital gaming hub that merges the virtual world with the real world. Equipped with full motion racing simulators, escape rooms and a multi-purpose eSports arena, the park offers an immersive digital experience for teens and adults. Virtuocity's range of interactive attractions pit player against player and team against team in a fast-paced environment designed with cutting edge technology.