2019
History of Cinema and Film Analysis with La Femis Academy - Part II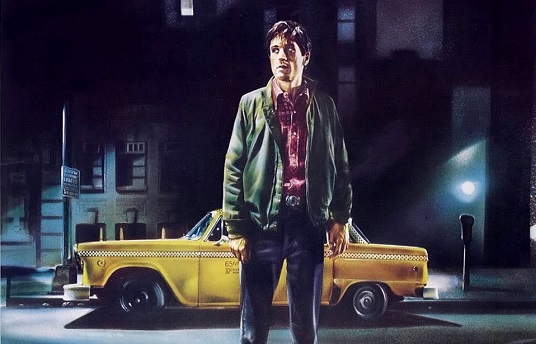 Start date:

Dec 08, 2019

Ability Level:

Unspecified
In collaboration with La Fémis, the Institut Francais Qatar, the French Embassy in Doha, FNAC and Fifty One East.

PART II: 8 – 13, December 2019
In the second part of our rivetting look at the historical development of filmmaking and cinema, we again combine both in-depth film analysis and academic training to take students from the early formings of cinema to its more contemporary artform.
Taken alone, or as an invaluable extension of part one, you will learn:
Film history focusing on this major period of its history.
To master specific filmmaking vocabulary.
Film analysis and basic methodology.
To expand your film knowledge base.
This course is ideally suited for cinema apprentices, movie-lovers, and professionals looking to vastly improve their academic background. Places are strictly limited, so book soon to avoid disappointment.
---
Application Deadline: 17 November, 2019
Dates: 8 December – 13 December
Hours:
Sunday to Thursday 5 PM to 10 PM
Friday 2 PM to 7 PM
Language: English
Group Size: 15-20 participants
Price: QAR 1,000.00*
*Qatar Museums Culture Pass members will receive a 10% discount on this lab's fee. To avail of the discount, simply include a copy of your Culture Pass when applying.
---
Application Requirements
Please send the following together as one document (in Word or PDF format) to training@dohafilminstitute.com on or before 17 November, including your full name, email and contact number:
A brief letter of intention explaining why you are applying to the lab (maximum one page), and mentioning which part(s) of the programme you wish to attend (Part I, Part II, or both). We strongly recommend that participants, when possible, attend both parts of the course to ensure a fully-rounded experience.
Previous work or artistic portfolio (if applicable).
A CV or short biography
This programme is open to citizens and residents of Qatar—applicants are requested to attach a copy of their Qatar ID to their submission.
Please note that submission of materials does not guarantee admission. Applicants will be notified of their acceptance status in a timely manner after the submission deadline passes.
---
PART II Schedule: 8 – 13, December 2019
DAY 1: ITALIAN NEO-REALISM (1943 – 1952) AND THE EVOLUTION OF ITALIAN CINEMA (1952 – 1966)
The Second World War had a major impact on most of the cinematographic productions in Europe. Many directors considered another way of making film as a way to distinguish themselves from the techniques used by fascist propaganda. One of the most prominent of these movements started in Italy.
Subjects covered:
Film production during the war
A study of this movement (Visconti, Rossellini, and De Sica).
The evolution of production from the mid-1950s to the end of the 1960s (Peplum, Giallo, and the 'Spaghetti' Western)
Modernity (Antonioni, Fellini, Pasolini)
Films studied: 'The Bicycle Thief' by Vittorio De Sica (1948); 'Rome, Open City' by Roberto Rossellini (1945); 'Obsession' by Luchino Visconti (1943); 'Gli ultimi giorni di Pompei' by Marion Bonnard / Sergio Leone (1959); 'Il Colosso di Rodi' by Sergio Leone (1960); 'La Ragazza que sapeva troppo' by Mario Bava (1962); 'Per un pugno di dollari' (1964) and 'The Good, the Bad and the Ugly' (1966) by Sergio Leone; 'L'Avventura' (1960); 'La Notte' (1961), and 'Blow Up' (1966) by M. Antonioni; 'La Dolce Vita' (1960) and 8 ½ (1963) by F. Fellini; 'Accatone' (1960) and 'Mama Roma' (1962) by P.P. Pasolini.
---
DAY 2: PRE- AND POST-WAR FILMS OF THE USA (1941 – 1959)
The classical age of Hollywood runs until the late 1950s with Film Noir and Sci-Fi genres growing in popularity. Westerns stay relevant, and we welcome the golden age of the colour musical.
Subjects covered:
The genres that appeared at that time.
The changes in the pre-established genre such as westerns.
The emergence of modernity with the study of the impact of two major directors—an American and a British filmmaker—Orson Welles and Alfred Hitchcock.
Films studied: 'Citizen Kane' by Orson Welles (1941); 'Rear Window by 'Alfred Hitchcock' (1954); 'Casablanca' by M. Curtiz (1942); 'A Night in Casablanca' by The Marx Brothers / Archie Mayo (1946); 'The Big Sleep' by H. Hawks (1946); 'Pursued' by R. Walsh (1947); 'Singin' in the Rain' by Stanley Donen & Gene Kelly (1952); 'Forbidden Planet' by Fred M. Wilcox (1956) and 'The Searchers' by J Ford (1956).

---
DAY 3: THE FRENCH NEW-WAVE (1958 – 1963) AND AFTERWARDS (1963 – 1975)
In this class, we examine the shift to a new way of making movies, the New Wave, and the ultimate rejection of the French classical style.
Subjects covered:
The French New-Wave considering the influence of both US modernity and Italian neo-realism.
Films and critics through 'Les Cahiers du cinéma'—a magazine populated by many of the French New-Wave directors.
1963's Post-New Wave and new French directors.
Film studied: 'Le Beau Serge' by Claude Chabrol (1959); 'The 400 Blows' by François Truffaut (1959); 'Breathless' by Jean-Luc Godard (1960); 'Shoot the Piano Player' by F. Truffaut (1961); 'Cléo from 5 to 7' by Agnès Varda (1962); 'The Umbrellas of Cherbourg' by Jacques Demy (1963); 'Une Femme est une Femme/A Woman is a Woman' (1962), 'Le Mépris' (1963) and 'Alphaville' (1965) all by J.L. Godard; 'Fahrenheit 451' (1966) and 'Day for Night' (1975) both by F. Truffaut; and 'Persona' by I. Bergman (1966).
---
DAY 4: NEW HOLLYWOOD AND BEYOND (1966 – 1981)
Subjects covered:
The impact of the French New-Wave cinema on American filmmakers—from Cassavetes to Scorsese and De Palma.
New Hollywood (1966 – 1981)
American cinema and the Vietnam War.
Films studied: 'Shadows' by John Cassavetes (1959); 'The Swimmer' by Franck Perry (1966-1968); 'Luke Cool Hand' by S. Rosenberg (1967); 'Easy Rider' by Dennis Hopper (1969); '2001: A Space Odyssey (1968) and 'A Clockwork Orange' (1972) both by S. Kubrick; 'American Graffiti' by G. Lucas (1973); 'Taxi Driver' by M. Scorsese (1975); 'Jaws' by S. Spielberg (1975); 'Alien' by R. Scott (1977); 'Anny Hall' by Woody Allen (1977); 'Days of Heaven' by Terence Malick (1978); 'Apocalypse Now' by Francis Ford Coppola (1979); and 'Heaven's Gate' by M. Cimino (1981).
---
DAY 5: POST-MODERNISM FRENCH AND INTERNATIONAL CINEMA (1980s – 1990s)
Subjects covered:
The appearance of new French directors in the late 80s and the early 90s such as Claire Denis, Luc Besson, and Leos Carax.
The new themes developed in global cinematography.
Films studied: 'Diva' by J.J. Beineix (1980); 'Mauvais Sang' by Leos Carax (1986); 'Nikita' by Luc Besson (1990); 'Trois couleurs: Bleu' by K. Kieslowski (1993); 'Elephant Man' by David Lynch (1980); Terminator (1984) and Titanic (1997) both by James Cameron; 'Paris Texas' (1984) and 'Wings of Desire' (1987) by W. Wenders; 'Do the Right Thing' by S. Lee (1989); Edward Scissorhands by Tim Burton (1990); 'Reservoir Dogs' (1992) and 'Pulp Fiction' (1994) by Q. Tarantino.
---
DAY6: CONTEMPORARY GLOBAL CINEMA (2000 – 2020)
Subjects covered:
The important figures of contemporary French cinema.
The rise of a new kind of genre—crossover movies—which assemble different film forms, narratives and structures clearly affiliated to different genres in one film.
Films studied: 'Trouble Every Day' by Claire Denis (2002); 'Punch-Drunk Love' by Paul Thomas Anderson (2002); Old Boy by Park Chan-Wook (2003); 'Avatar' by J. Cameron (2009); 'Tree of Life' by T. Malick (2011); 'The Grand Budapest Hotel' by Wes Anderson (2014); 'Mommy' by Xavier Dolan (2014); 'Interstellar' by Christopher Nolan (2014); 'Raw' by Julia Ducourneau (2016); 'The Girl Without Hands' by Sébastien Laudenbach (2018); 'Parasite' trailer by Bong Joon-Ho (2019); and the 'Once upon a time in Hollywood' trailer by Q. Tarantino (2019).
---
Lab Mentor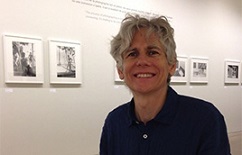 Martin Barnier
Martin Barnier is full professor, currently teaching film history at the University Lumière Lyon2, since 1997. He has specialized in the history of sound, the biopics, spectatorship and 3-D in film. Among his recent publications are 'Bruits, cris, musiques de films'; 'Les Projections Avant 1914 (2010) with Kira Kitsopanodou; 'Le Cinéma 3-D. Histoire, économie, technique, esthétique' (Armand Colin, 2015) with L. Jullier; 'Une brève Histoire du cinema' (1895-2015), (Pluriel, 2017), and alone 'Les Lumières de la Ville – Charlie Chaplin', (Réseau Canopé, 2017). He has been a visiting scholar at the University of California, San Diego (teaching in English), the University of Fluminense, Rio de Janeiro (teaching in Spanish). He was also a teaching assistant for one year at the University of Iowa, (teaching in English) the History of European film.
---
About La Fémis
La Fémis, the French national film school, was founded in 1986 and is currently chaired by award-winning director Raoul Peck. Each year, the school selects and trains 50 students in the various disciplines of filmmaking. Exceptional films created through the film school's programmes have been selected for and won awards at many film festivals, including the Festival de Cannes, the Berlin International Film Festival and the Clermont-Ferrand International Short Film Festival. La Fémis has been ranked one of the top 10 film schools in the world by 'The Hollywood Reporter'.
This workshop is in collaboration with