2019
2D Animation Training course with Gobelins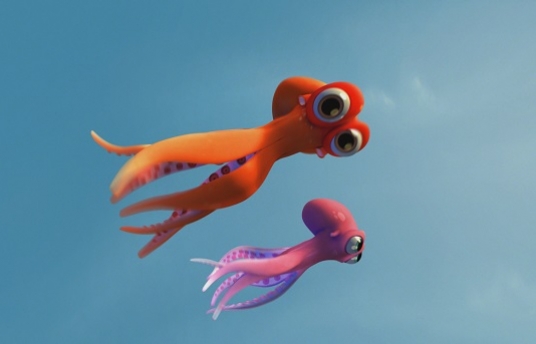 Start date:

Apr 24, 2018

Ability Level:

Intermediate
The Gobelins Animation Workshop at the Doha Film Institute is held in partnership with the French Embassy in Qatar.
In a first-of-its-kind partnership with the Doha Film Institute, Gobelins – the world's number one animation school – will lead four workshops of two weeks in length, from April 2018 to April 2019. The course will offer participants in Qatar invaluable hands-on training through the full production cycle of short animation resulting in the delivery of a short-animated project at the conclusion of the workshops.
Gobelins will also conduct an annual one-week youth animation workshop in Doha.
Primary Objectives of the Programme
Building on the strength of its extensive experience and worldwide reputation, GOBELINS, in partnership with the Doha Film Institute, is delivering a programme of four modules in Animation Short Filmmaking.
This programme aims at enabling students and young professionals, through one-to-one feedback and inverted pedagogy, to conceive and produce a short film project and gain a better understanding of what makes for successful character animation.
---
Start Date: 24 April 2018
Dates
Session 1: 24 April – 8 May, 2018
Session 2: 14-29 October 2018
Session 3: 25 February – 8 March, 2019
Session 4: 13 – 28 October 2019
Please note that each session lasts for 12 days.
Hours
Sunday to Wednesday from 4:00 PM to 7:00 PM
Thursday from 4:00 PM to 8:00 PM
Saturdays from 10:00 AM to 6:00 PM
Each session takes place from Saturday through Thursday.
Participation is required for all 12 days of each session and all four sessions.
Language
English
Group Size
12 participants
---
Selection Criteria
• Candidate must possess a good command of drawing techniques: dynamic and expressive sketching, perspective, anatomy body and physics of movement (human and animal), good sense of colours, graphic originality.
• Skills in 2D Animation
• Skills in background design, colour, storyboarding, character design
• Knowledge of traditional animation tools and software such as Photoshop, Flash, TV Paint
• A strong interest in storytelling
• Solid general knowledge and artistic culture
• Good level of English
• Ability to work in a team if necessary
• Candidate must be capable of using a pen tablet
• Open to citizens and residents of Qatar and the Gulf (The Doha Film Institute will not be responsible for the visa and residence procedures).
---
Course Fee: 4,500 QAR
Submission Deadline: 19 April 2018
Submission Requirements
Please send the following in Word or PDF format to animation@dohafilminstitute.com
Please include your full name, email and contact number in all text documents:
1. Artist portfolio or CV
2. Synopsis or treatment
3. Copy of Passport or ID
4. Any previous film or creative works (illustrations, animation, online portfolio, website etc.) *Please indicate if you are able to bring your own pen tablet or personal Mac to the course.
Animation Software Used
TV Paint: training on this software will be provided prior to the workshop start date.
Adobe Suite: training will not be provided. Participant must be able to use the Adobe Suite (Photoshop and After Effects)
Selection Process
Candidates will be selected by the workshop mentor.
Shortlisted candidates not selected for the lab will be placed on a waiting list in case of cancellations.
---
Mentors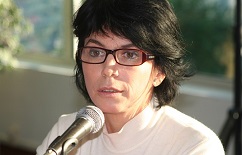 Aïda Del Solar (Mentor for Session 1)
Aïda del Solar was born in Lima, Perú. She holds a Masters Degree in Filmmaking and Animation in ENSad and Scriptwriting at La Femis schools. Working with fiction, documentary and interactive projects, her work includes an interactive gaming path for a museum of the famous cheese The Laughing Cow for Bel, video games for Sony, and an animated TV series for Xilam studios, 'Stupid Invaders'.
Until September 2017 she was also the pedagogical coordinator and titular teacher at the Animation department at Gobelins, Paris, where she primarily worked on the Opening Shorts for Annecy International Animation Festival. Currently, she leads specialised international storytelling pre-production workshops at Gobelins, and abroad.
Aïda believes that storytelling transposed into animation is one of the most influential, entertaining and educational tools to help improve life, social issues and for protecting our shared planet Earth.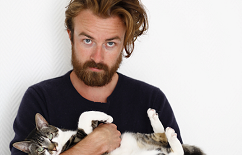 Louis Thomas (Mentor for Session 2)
Louis Thomas is a graduate of Gobelins in Paris and CalArts in Los Angeles. He worked full time in various Californian animation studios, before returning to France. Louis currently lives and works with his cat Pipo in his art studio, which can be found between the Pantheon and the Luxembourg Gardens. His clients include Pixar, Sony, Universal, Illumination, Laika, Cartoon Network, Macmillan, Thames and Hudson, and Penguin.
Xavier Ramonède (Mentor for Session 3)
Xavier Ramonède is a french 2D animator living in France. After graduating in 2005 from Gobelins, l'école de l'image, he has been working on several feature films (The Illusionist, April and the extraordinary world), commercials (Hermès, Facebook), music videos (Gorillaz, C2C) or TV and web shows (Green eggs and ham, The Dorks). He's also working as a storyboard artist, character designer, director and animation teacher at Gobelins, l'école de l'image.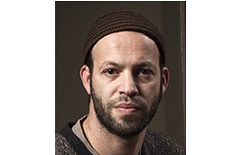 Julien Dexant (Mentor for Session 4)
Julien Dexant holds a BTS in Visual Communication and a European Master's degree in Media Art with a specialisation in 2D Animation. He has extensive experience working on both short and feature-length films such as 'Loulou: The Incredible Secret' by Grégoire Solotareff which received the César (French Oscar) for Best Feature-Length Animation in 2014, 'The Red Turtle' by Michäel Dudok De Wit (produced by the Japanese studio Ghibli, 2016) and 'The Bears' Famous Invasion of Sicily' by Lorenzo Mattotti (2019). Dexant also teaches animation at the Gobelins school in Paris and the EMCA in Angouleme.
---
About Gobelins, l'école de l'image
Gobelins is a Paris-Ile-de-France Chamber of Commerce's institution. It trains nearly 980 students each year, including 490 apprentices and 2,000 interns. A global reference in the fields of digital communication, interactive design and entertainment for over 50 years, Gobelins is renowned for its exceptional depth of training in Photography, Animated Filmmaking, 3D Animation, Motion Design and Video Gaming.
The Animation Department at Gobelins was founded in 1975 by Pierre Ayma. Alumni have moved on to contribute to the world's leading animation studios, including Disney, Universal, Hanna Barbera, Pixar, DreamWorks and Warner Bros.
Gobelins was ranked number 1 in the list of the Top 100 International Animation Schools by www.animationcareerreview.com for the past two consecutive years based on the overall quality of programme including technology and facilities provided, reputation within the industry and the quality of student and graduate animation works.