2018
Series Lab
Start date:

Jan 29, 2018

Ability Level:

Beginner to Intermediate
Working in partnership with the IFP, the oldest and largest non-profit in the United States dedicated to storytelling in all its forms, the Series Lab is a collaborative, one week intensive boot-camp for directors, writers and producers working in serialized content in Qatar and other MENA countries. The Lab is dedicated to teams developing both scripted and non-fiction series projects created for distribution on all platforms (including television, digital or app based work).
This intensive, week-long Lab in Doha will provide participants with the knowledge, resources and mentor support necessary for developing strong series. Focusing on taking a project from script to screen, customized attention will be paid to preparing pitches, developing your work, securing financing, understanding the global marketplace, creating marketing strategies and finding unique avenues for the distribution. Individualized attention for each project will also be paid to developing pilots and show bibles, insider tips on the "writers' room," as well as long-term strategy to sustain their ongoing careers.
The goal is to support the teams of creators by brainstorming development and execution strategies that can bring their projects out into the world and to the viewers who seek independent and diverse voices in storytelling.
This lab is based on the IFP Screen Forward Labs, whose third edition was held in New York in April, 2017.
---
Dates: January 29 to February 2, 2018
Application Deadline: 6 January 2018
Hours: 9:30 AM to 6:00 PM
Language: English
Lab Fee: 2,000 QAR
Level: Beginner to Intermediate
Group Size: 8 – 10 projects will be selected with a maximum of two attendees per project
---
Eligibility
The workshop is designed for digital creatives, producers, writers, directors, or anyone interested in scripted serialized projects created on TV and web series, or app-based platforms
Candidates must have a fiction or non-fiction project in development with a director/screenwriter/producer associated to the project
Candidates should have produced at least one short or feature-length narrative or documentary film in the past
Candidates must be Qatari nationals or residents of the

MENA

Region
Candidates from the

MENA

region are responsible for funding their own travel and accommodation
---
Submission Requirements:
Please send the following in Word or PDF format to training@dohafilminstitute.com
Please include your full name, email and contact number in all text documents
Short synopsis of the project in development (maximum one page)
Long synopsis
Treatment of the film – visual concept (mood board, story board) or any visual representation that has already been executed if available
Résumé and short biography of the Director, Producer, Writer or any members of the team associated with the creative development of the project
Script (if available)
Detailed information about what is required for the project's development
A letter outlining why you want to participate in this workshop
Any of the following, if available/applicable – Provisional budget and financing plan (in

USD

) – Technical specifications, including filming locations – Current state of the project (please note any secured professionals, possible co-producers, attached talent or other potential partners) – Director's statement, covering project virtues (one page maximum) – Stills, concept art, mood boards etc. – Links to teasers, trailers, demo reel or samples of previous work of both the director, producer and/or creative developers
---
Programme
Introduction to the main aspects of the television, digital and serialised content landscape
How to develop and fund a serialised project, including crowdfunding, and working with production companies and platforms
Developing tools to build a community and engage with audiences, including the use of social media
Understanding of the distribution possibilities in the marketplace, from digital platforms to networks
Knowing the episodic festivals where content can premiere
Pitch training, consisting of in-depth, tailored strategies on how to pitch at markets and how to pitch to specific industry players
Daily Schedule
Day 1 – Development and Goals: dedicated to understanding the main goals of the projects and the independent filmmakers and content creators. The goal of the day is to define the next steps for each project according to te stage of development and needs.
Day 2 – Funding: all the possibilities available for funding a serialised scripted project. Includes case studies of successful crowdfunding series, workshops on how to work with production companies and platforms, and how to work with agencies and managers. The goal of the day is to generate production strategies tailored to each project.
Day 3 – Audience Engagement and Marketing: how to build a community and reach audiences, via social media, digital channels and other platforms. The goal of the day is to explore the audience potential of each project via one-to-one sessions, and to understand how to brand attendees as filmmakers and content creators for long-term career sustainability.
Day 4 – Festivals & Distribution: gaining familiarity with the episodic festivals in the USA and around world where a series might be premiered, and the benefits of participating in festivals and their markets. On the distribution side, the goal of the day is to study in-depth the different kinds of distribution platforms, from digital to traditional networks in order to develop awareness not limited to the projects participating in the programme.
Day 5 – Pitching: learning the ABCs of the pitch, and how to pitch a series project in different scenarios, including the elevator pitch. The goal is to create the best possible presentation for each project, learning how best to present it in formal meetings and during networking events. This includes how to define the nature of a project and how to use proper language. Another goal of the day is to learn how to use the pitch as a tool to confirm goals and define next steps and strategies.
---
Mentors
Neerja Narayanan
Lab Leader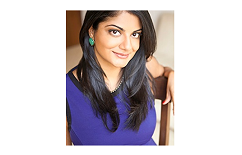 Neerja is an international media producer, and studio executive with 17 years of experience across Asia, Europe, Africa and North/South America. She has held senior executive management positions at major studios such as 21st Century Fox and Disney Studios, also working with Channel Four UK
Read More
---
Ryan O'nan
TV Writer and Showrunner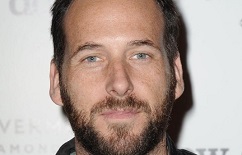 Ryan O'Nan is an American TV writer and actor. He started his work as TV writer for MTV's 'Skins' in 2011. He is a story editor on USA Network's 'Queen of the South', in which he also plays the recurring role of King George. He is also a writer on FX's 'Legion'. He was a guest star as Jared Hale in the FX series 'Justified'
Read More
---
Bassem Breche
Writer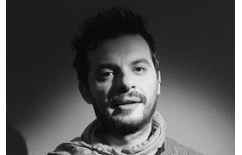 Bassem Breche is an Emmy Award-winning scriptwriter. He began his career as an actor in Lebanon and the UK, appearing in John Furse's 'Blind Flight' (2003) and Antonia Bird's 'The Hamburg Cell' (2004). His first short film, 'Both' (2007), was selected for the Critics' Week at the Festival de Cannes.
Read More
---
Christopher Clements
Producer, Motto Pictures
Christopher Clements is an Emmy-nominated producer and partner at Motto Pictures. He is executive producer of 'Weiner' and co-producer of 'Life, Animated', both of which premiered at the 2016 Sundance Film Festival. Christopher also produced 'Chicken People' for CMT,
Read More
---
Julie Goldman
Producer, Motto Pictures
Julie Goldman founded Motto Pictures in 2009. She is an Oscar-nominated and Emmy Award-winning producer and executive producer of documentary feature films. She is the producer of 'Life, Animated' and executive producer of 'Weiner', both of which premiered at the 2016 Sundance Film Festival.
Read More
---
Mona Panchal
Executive Producer, First Look Media
After spending many years in feature film development at companies like MGM, Morgan Creek and Paramount Pictures, Mona moved to New York and began making films independently. She recently produced the award-winning 30 for 30 animated documentary, 'The Shining Star of Loses Everywhere'.
Read More
---
Amy Dotson
Head of Programme
Amy Dotson is the deputy director & head of programming for IFP, where her responsibilities include the creative oversight of all domestic and international programming. She is also one of three group leaders of the prestigious Venice Biennale College – Cinema,
Read More
---
Gabriele Capolino
Programme Producer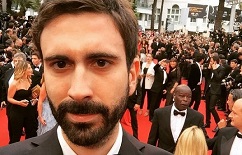 Gabriele Capolino is a programmer at IFP, where he works on the International feature film and series projects' programmes, as well as contributing to other programmes year-round, including the IFP Gotham Awards and the Narrative Labs. He also produces the Screen Forward Labs,
Read More