2018
Directing Actors
Start date:

Sep 23, 2018

Ability Level:

Intermediate/Advanced
In collaboration with La Fémis, the Institut Francais Qatar, the French Embassy in Doha, FNAC and Fifty One East.
This practical and informative six-day workshop aims at improving the directing skills of filmmakers by highlighting the importance of adapting their scripts for shooting. Participants will learn first-hand how vital it is to contextualise their scripts, and how to best prepare before directing a scene. This training workshop will also help directors to improve their casting skills by teaching them how to evaluate the potential of an actor for a given role. Finally, participants learn the best way to approach a shoot, how to direct actors, and the relationship between the breakdown (shot-list) of a scene and the directing. During the course, participants will take turns directing scenes, offering observations and analysis to each other through group discussions.
---
Dates: 23 to 28 September
Application Deadline: 28 August
Hours:
Sunday to Thursday 5:00 PM to 11:00 PM
Friday 2:00 PM to 8:00 PM
Language: English
Fee: 1000 QAR
Group Size: 5 participants
Ability Level: Intermediate to Advanced
---
Submission Requirements:
Please send the following as one Word or PDF document to training@dohafilminstitute.com, specifying in the email subject line which practical lab(s) you are applying for:
1. Full name, email and contact phone number
2. A brief letter of intention explaining why you are applying to the lab (maximum one page)
3. Showreel, examples of previous work, or link to a website (if available)
4. CV or short biography
5. Copy of Qatar ID
Submission Process and Selection of Candidates:
Please submit all required materials as one document to training@dohafilminstitute.com. After the application deadline, the lab mentor and the DFI team will review applications. Candidates may be invited for a supplemental interview during the selection process. Please note that submission of your application does not guarantee a place in the program. Depending on the number of submissions, some applicants may be waitlisted or declined. All applicants will be notified of the results of their submission in a timely manner.
---
Lab Mentors
Brice Cauvin is a film director and a writer who studied literature, linguistics and cinema at La Sorbonne Paris. He has been involved in the film industry for 25 years, working in both France and abroad. Brice's first film was selected at the Berlinale and received the Variety Award. His latest film 'The Easy Way Out' was released in France in March 2016, and has screened in almost 20 countries. He has been teaching for more than 15 years and is currently the Head of the Directing department at la Fémis since September 2017.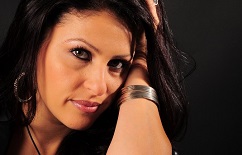 Afef Ben Mahmoud is aTunisian director and actress. Her television series credits include 'Ya Zahratan Fi Khayali', 'Sayd El Rim', 'Maktoub…' and numerous video clips, including 'Madinat Al Hob' with Kadhim Al-Sahir. She had her first big-screen role in Jilani Saâdi's 'Khorma', participated in several Italian productions, and played the lead in Ibrahim Letaief's 'Flous Academy' and Nouri Bouzid's 'Making Off', which won awards at several international film festivals. She has directed three short narrative films and a documentary, and is currently developing her first feature-length film, 'Backstage'. Ben Mahmoud holds a B.Sc in Economics and Management, a BFA in Film Directing and Screenwriting and an MA in Art and Design.
---
About La Fémis
La Fémis, the French national film school, was founded in 1986 and is currently chaired by award-winning director Raoul Peck. Each year, the school selects and trains 50 students in the various disciplines of filmmaking. Exceptional films created through the film school's programmes have been selected for and won awards at many film festivals, including the Festival de Cannes, the Berlin International Film Festival and the Clermont-Ferrand International Short Film Festival. La Fémis has been ranked one of the top 10 film schools in the world by 'The Hollywood Reporter'.
This workshop is in collaboration with