2017
Toon Boom-Certified Training Course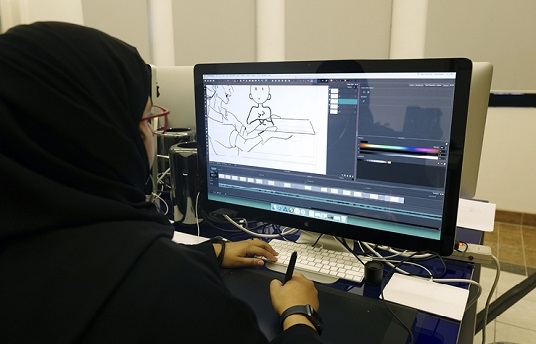 Start date:

Feb 04, 2017

Ability Level:

Intermediate
This course takes you through the core concepts of Harmony and Storyboard Pro in order for you to understand their basic uses. You will also be introduced to the two main animation techniques Harmony is used for: traditional paperless animation and cut-out animation.
Toon Boom software helps artists worldwide to tell their stories in any style of animation, and efficiently publish them from the big screen to mobile. From 2D to 3D, and from cut-out to claymation, some of the most memorable productions ever made were developed using Toon Boom software. The gaming and live action industry has also begun developing projects using Toon Boom. From the smallest shop to the largest studio, with Toon Boom software, if you can imagine it, we can help you make it.
A detailed course breakdown will be shared with those candidates who are selected for the course. Personal copies of the software programmes are provided to course participants.
A certification exam will be taken and official certification provided. It is mandatory to complete all three sessions of the course through the year in order to get the certification at the end of the course.
---
Dates
Session 1: 4 to 16 February
Session 2: 3 to 16 May
Session 3: 9 to 21 September
Please note that each session lasts for 12 days.
Hours
Total training per session: 48 hours over 12 days.
Each session takes place from Saturday through Thursday.
Sunday to Wednesday from 4:30 PM to 7:30 PM
Thursday from 4:30 PM to 8:30 PM
Saturdays from 10:00 AM to 6:00 PM
Participation is required for all 12 days of each session
Language
English
Group Size
12 participants
---
Selection Criteria
Candidate must possess general drawing, animation and storyboarding skills
Candidate must be capable of using a pen tablet
Open to citizens and residents of Qatar and the Gulf
The Doha Film Institute will not be responsible for the visa and residence procedures
Course Fee: 4,500

QAR
Submission Deadline
20 January, 2017
Submission Requirements
Please send the following in Word or PDF format to animation@dohafilminstitute.com
1.Artist portfolio or CV
2.Copy of Passport or ID
3.Any previous film or creative works (illustrations, animation, online portfolio, website etc.) *Please indicate if you are able to bring your own pen tablet or personal Mac to the course.
Selection Process
Candidates will be selected by the workshop mentor.
Shortlisted candidates not selected for the lab will be placed on a waiting list in case of cancellations.
---
Mentor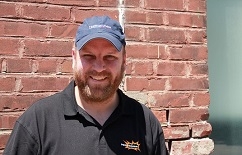 Stacey Eberschlag
Stacey Eberschlag graduated with honours from Sheridan College in Classical Animation and has worked for close to 20 years in the animation industry in a variety of positions. He joined Toon Boom Animation in 2010; prior to this he held the position of Director at Amberwood Entertainment for eight years. He has directed numerous programmes, including 'Zeroman' and 'Hoze Houndz', and worked on many critically acclaimed programmes, including 'Choose Your Own Adventure', 'The Ron White Animated Show', 'The Secret World of Benjamin Bear', and the Emmy Award-winning 'Tutenstein'. Eberschlag also worked as a senior animator for Mercury Filmworks, and his animation work was featured in 'Jimmy Two-Shoes', 'Mischief City' and 'Kick Buttowski', a Walt Disney series. His solid background in Harmony animation and a broad expertise in digital character building make Eberschlag an esteemed member of the Toon Boom Animation family.
About Animation Software
Harmony: When it comes to digital production, Toon Boom Harmony is the gold standard by which all 2D animation software is judged.
Storyboard Pro: Join thousands of studios and individuals worldwide using the industry standard tool for storyboarding creation.
About Toon Boom Animation
For the past 20 years, Toon Boom Animation has been changing the animation world one production at a time. Makers of the industry's premier storyboarding and animation software, Toon Boom has set the standard for excellence, and aids in the development of the world's finest animated productions.
In 2013, the International Animated Film Society, ASIFA-Hollywood, granted the Toon Boom Pipeline (Harmony and Storyboard Pro) the prestigious Ub Iwerks Award, acknowledging the extensive implementation of the software throughout the industry. In 2005 and 2012, the Academy of Television Arts & Sciences awarded Toon Boom its Primetime Emmy Engineering Award, in recognition of the software's significant impact on the industry.