2016
Short Narrative Film Lab
Start date:

Sep 04, 2016

Ability Level:

Intermediate
The Short Narrative Film Lab is a seven-week open-learning programme designed to provide students with an all-round filmmaking experience. The lab targets individuals who have the passion to plunge into full-time filmmaking and are able to commit to a focused and demanding curriculum. Previous filmmaking experience is required and participants are expected to work with self-discipline, energy and mutual respect.
Students will receive hands-on instruction and actual production experience. The curriculum integrates intensive study in all the major filmmaking disciplines, including screenwriting, cinematography, directing, producing and editing. Students will write, shoot, direct and edit their own short films. The film should be between 5 and 10 minutes in length.
Therefore, in addition to directing their own films, students are required to rotate among principal production positions on their peers' short films. The goal is to produce a fully realised short film that demonstrates the student's own artistic vision and point of view. Students will work with their peers and some professionals in order to deliver the highest results for themselves.
---
Dates:
4 September – 22 October 2016
Submission Deadline:
22 August 2016
Hours:
Saturday: 10:00 AM to 7:00 PM
Sunday through Thursday: 4:30 to 9:00 PM
During pre-production and filming, participants may be asked to make time outside these hours, including on weekdays during the daytime.
Language:
This lab will be conducted in Arabic. Participants may submit their applications in either English or Arabic.
Group Size:
Up to 15 candidates
Ability Level:
Intermediate, Applicants should demonstrate some experience in writing, shooting or directing short films.
Open only to Qataris and residents of Qatar.
Price:
2200 Qatari Riyals
---
Submission Process
Applicants should submit a treatment for a fictional short film no longer than one page. The film should be between 5 – 10 minutes in length.
Applicants must be sure that the subject matter can be filmed in Doha over a two-to-three day period during the third or fourth week of the lab.
We are interested in subject matter that has personal resonance for the applicant. During the selection process, applicants will be asked to justify their choice of subject matter and talk about why they would like to tell their story.
We are not looking for projects that have already been filmed or partly filmed.
Submission Requirements
Please send the following in Word or PDF format to shortfilmlab@dohafilminstitute.com
1. Short Film Treatment (one page maximum) _Mandatory
2. CV or Short Bio _ Mandatory
3. Previous Writing _ Optional
4. Any Artistic Portfolio (Films, Photography, Drawings, etc.)_Optional
5. Copy of Qatar Passport or Qatar Residence Permit_ Mandatory
All documents must include the following:
• Writer's First and Last Name
• Project Title
• Draft No.
• Date
Candidate Selection
Candidates whose work shows promise will be shortlisted.
Shortlisted candidates will be invited for an interview process where the workshop unit will work with them to develop their treatment through written and verbal notes on their work. They will also have a short interview with the workshop mentor.
Candidates will be assessed on their ability to expand and develop their ideas into a coherent narrative proposition with subject matter that can be filmed in Doha over a two-day period during the lab dates.
---
Workshop Timeline
Week 1 Sept 4 – 10: Short Film Analysis and film theory
Week 2 Sept 11 – 17: Script Development
Week 3 Sept 18 – 24: Script lock, pitching and selection of 4 projects
Week 4 Sept 25 – Oct 1: Directors of Photography /Producers/Technical teams split into groups for technical workshops. Location Recces/Rehearsals/Shot Lists/Calls Sheets
Week 5 Oct 2 – 8: Shoots Film 1: Film 2: Film 3: Film 4
Week 6 Oct 9 -15: Editing Film 1: Film 2: Film 3: Film 4
Week 7 Oct 16 -22: Colour Grade/ Audio Film 1: Film 2: Film 3: Film 4
Eid Al Adha holidays will be taken into consideration.
---
Mentors
Ahmad Abdalla – Lead lab mentor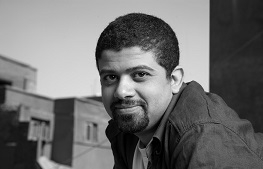 Ahmad Abdalla is an Egyptian director on the forefront of the new wave of independent cinema in Egypt. He began his career as a film editor on commercials and feature-length films in 2003, and directed 'Heliopolis', his first feature film, in 2009. It was one of the first independent Egyptian films to receive theatrical release, and it participated in the Toronto International Film Festival, the Abu Dhabi Film Festival and the Marrakech International Film Festival. Abdalla went on to direct 'Microphone' (2010), featuring Egyptian actors Menna Shalabi and Khaled Abol Naga; it was named Best Arabic Film at the Cairo International Film Festival, won the Golden Tulip at the Istanbul International Film Festival and was featured in the Doha Tribeca Film Festival. In 2013, Abdalla's 'Rags & Tatters' had its premiere at the Toronto International Film Festival, and he directed his most recent film, 'Decor', starring Abol Naga and Horeya Farghaly.
Hisham Saqr – Lab mentor
Hisham Saqr was born in Cairo. He has 10 years' experience as an assistant editor and technical supervisor of numerous commercials. As a feature-length film editor, Saqr has worked with a number of acclaimed Egyptian directors, most recently with Ahmad Abdalla on the award-winning 'Rags and Tatters' (2013). The two previously collaborated on 'Microphone' (2010), for which Saqr won the award for Best Film Editor at the Dubai International Film Festival. He also edited Ibrahim Al Batout's 'Winter of Discontent' (2012), starring Amr Waked, which earned Saqr a Best African Editor nomination from the 2013 African Film Development Foundation Awards. His directorial credits include two short films. Saqr is an alumnus of the Berlinale and Durban talent campuses.
Nadine Salib – Lab mentor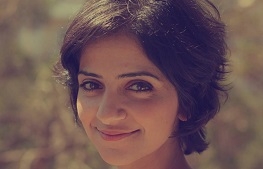 Nadine Salib was born in 1984 in Egypt, where she graduated from film school in 2006. She started her career as an assistant director and worked as a first assistant director and script supervisor on several short and feature-length films, among them Ibrahim El Batout's 'Winter of Discontent' (2012). 'Dawn' (also 2012), her first short documentary, won second prize in the Arab women filmmakers' competition at the Baghdad International Film Festival and first prize at the Goethe Independent Film Festival in Egypt.
Salib has participated in many filmmaking workshops, including the Durban Talent Campus in 2011 and the Documentary Campus in 2012. 'Mother of the Unborn', her first feature-length documentary, premiered in IDFA 2014, where it won the Peter Wintonick Special Jury Award for First Appearance; it also won the FIPRESCI Award for best documentary at the Abu Dhabi Film Festival 2014. The film has been screened at the Thessaloniki Documentary Festival, the Carthage Film Festival, the Sheffield International Documentary Festival and the Transylvania International Film Festival, among many others. Salib is currently working on her first feature-length narrative film, 'Shadi and I'.
| | |
| --- | --- |
| Special thanks to: | |