2016
Producers Lab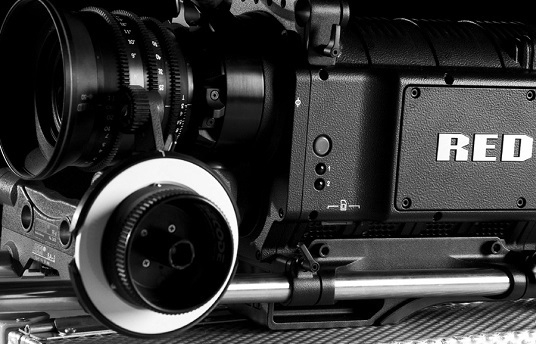 Start date:

Nov 12, 2016

Ability Level:

Intermediate
Doha Film Institute recognises the rise of emerging talent in the region and the fundamental role producers play in defining, supporting and influencing the voice of filmmakers.
This workshop is an opportunity for local and Gulf-based producers to develop their skills further with experts in the field, in a small and intimate group of up to a maximum of 10 projects. Further, our hope is to strengthen co-productions in the Gulf and beyond, to open up networking opportunities and to improve the overall quality of projects developed in the region.
This intensive one-week programme takes place in Doha and focuses on the creative, artistic and strategic aspects of producing short or feature-length documentary and fiction films. Through intensive training exercises, group tutorials, tailor-made one-on-one meetings and master classes led by noted industry experts, participants will gain deeper insight into various elements of film producing and come to truly understand the role of a producer.
A number of case studies will be presented throughout the sessions, enabling participants to address questions related to script development, executive production, finance and budget plans, marketing, pitching and distribution. Industry standard technical documents and templates will be shared with participants and discussed in detail – e.g. budget, financing plan, distribution and sales strategy samples, and treatment and pitch examples.
---
Deadline For Applications: 20 October, 2016
Workshop Dates: 12 – 17 November, 2016
Language Of The Workshop: Arabic And English
Price: QAR 1,000.00
Schedule
Saturday 12 – Thursday 17 November
– 9:30 AM – 12:00 noon: Group tutorials / Case studies / working in groups
– 12:00 noon – 1:30 PM: Lunch break
– 2:00 – 5:30 PM: One-on-one tutorials
---
Programme Content :
• In-depth understanding of the producer's role in all stages of film production (relationship between producers and writers, producers and directors etc.)
• Understanding the responsibility of various types of producers, (e.g. creative producer, co-producer, associate producer, line producer, executive producer etc.)
• Introduction to the producer's approach to script and development, structural analysis and creative production
• Different strategies for creating detailed budgets and financial plans
• How to apply to film funds; presenting to key international film institutions; eligible funds for regional filmmakers
• Developing co-production strategies
• Developing a marketing plan – creating audience awareness and packaging film content
• Pitch training
• Film festival and market strategies
• Legal aspects of sales and distribution
• Sales and distribution strategies
Eligibility:
The workshop is designed for producers, investors, financiers, directors and film students, or anyone interested in entering the filmmaking business in the area of production. Participants must be based in Qatar or in the Gulf region. A total of eight to ten participants will be selected for the workshop.
• Candidates must have a short or feature-length project in development with a director/screenwriter associated to the project
• The director/screenwriter will be able to partake in some aspects of the programme
• Ideally, candidates have produced at least one short or feature-length narrative or documentary film in the past
• Candidates must be Qatari nationals or residents of Qatar or the GCC
• Candidates from the GCC are responsible for funding their own travel and accommodation
---
Submission Requirements:
Please send the following in Word or PDF format to training@dohafilminstitute.com
• Short synopsis of the project in development (maximum one page)
• Long synopsis
• Treatment of the film
• Résumé and short biography of the producer, as well as same for director and screenwriter, if available
• Script (if available)
• Detailed information about what is required for the project's development
• A letter outlining why you want to participate in this workshop
• Any of the following, if available/applicable – Provisional budget and financing plan (in USD) – Technical specifications, including filming locations – Current state of the project (please note any secured professionals, possible co-producers, attached talent or other potential partners) – Director's statement, covering project virtues (one page maximum) – Stills, concept art, mood boards etc. – Links to teasers, trailers, demo reel or samples of previous work of both the director and the producer
---
MENTORS
Dora Bouchoucha
Producer Expert
Dora Bouchoucha graduated with a degree in English Literature and has been a film producer since 1994. Through her company Nomadis Images, she has produced and coproduced several Tunisian and international documentary, short and feature-length films. Her films have been selected for film festivals in Venice, Cannes and Berlin.Bouchoucha founded the Carthage Film Festival Projects Workshop in 1992, and Takmil in 2014. She founded the Sud Écriture workshops in 1997, which she continues to run, and is actively involved in training and promoting southern cinema. She was a permanent member of the International Rotterdam Festival CineMart Board for more than 10 years, and was a consultant for Arab and African films for the selection committee of the Venice International Film Festival from 2007 to 2011. In 2010, Bouchoucha was appointed Head of Fonds Sud, and in 2012, she became President of the CNC Aide aux cinémas du monde. She headed the Carthage Film Festival in 2008, 2010 and 2014. At the 2015 Festival de Cannes, she was named Chevalier des Arts et des Lettres by the French Minister of Culture. The most recent film she produced, Mohamed Ben Attia's 'Hedi, was selected for the Official Competition of the 2016 Berlin International Film Festival, where it took the Silver Bear for best actor as well as the Best First Feature prize
Nomadis Images is a Tunisian audiovisual production company whose main activities include the production of short and feature-length fiction films, documentaries and commercials; service provision; and training. The company's filmography includes 'Hedi' (2016), 'Buried Secrets' (2009), 'Barakat' (2006) and 'Satin Rouge' (2002).
Jad Abi Khalil
Projects Coach
Jad Abi-Khalil was born in Lebanon and completed his cinema studies at the Université Saint-Joseph in 1998. He has directed numerous short films and feature-length documentaries, and began producing feature documentaries in 2007. Abi-Khalil is a founding member of Beirut DC, the cultural association for Arabic cinema, and chaired its board of directors from 2009 to 2013. He was Head of the DOCmed programme from 2011 to 2013. Currently, Abi-Khalil is Head of the Beirut Cinema Platform.
Beirut DC is a Lebanese cultural association, created in 1999 by a group of filmmakers and arts advocates. The association's main activities are producing independent documentaries; organising capacity-building workshops with young Arab filmmakers; and staging the biennal Beirut Cinema Days film festival as well as several Arab film weeks in Europe and in the Arab world.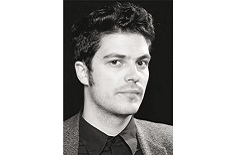 Jovan Marjanović
Group Leader
Head of Industry | Sarajevo Film Festival
Jovan Marjanović has been involved in the Sarajevo Film Festival since 1999, first as a technician and programme coordinator and later as the CineLink manager. He is now on the festival's Executive Board as Head of Industry. Marjanović has produced a number of award-winning documentaries, shorts and feature films and consults for several international film institutions. He was on the Board of Management of the Bosnian National Film Fund from 2011 and headed it from 2014 to 2016. He has served as the National Representative of Bosnia and Herzegovina to Eurimages since 2006. He holds an MSc from the Cass Business School in London, and teaches Film Business at the Academy of Performing Arts in Sarajevo.
In 1995, towards the end of the four-year-long Siege of Sarajevo, the Obala Art Centre initiated the Sarajevo Film Festival with the aim of helping to reconstruct civil society and retain the cosmopolitan spirit of its city. Today, over two decades later, it is a trailblazing film festival with a special focus on the region of Southeast Europe that shines an international spotlight on the region's talent, their current films and future projects. High-quality programming, a strong industry segment, and an educational and networking platform for young filmmakers attract the international film industry, film authors and media representatives to the event, along with a public audience of more than 100,000. Together, this makes it a leading film festival in Southeastern Europe.
Moh Hefzy
Producer Expert
Mohamed Hefzy studied Metallurgical Engineering in London and works in his field of study overseesing his family business. Over the last 10 years, he has managed to establish himself as one of the most prominent young scriptwriters and producers in the Arab world. In 2013, he was the only Arab to be selected by 'Screen International' as one of the world's most influential filmmakers. In 2005, he founded Film Clinic, a development and production company, and in 10 years, he has produced or co-produced 19 feature films in Egypt, the United States, the UK and the Arab world.
Film Clinicwas founded in 2006 and is managed by renowned producer and scriptwriter Mohamed Hefzy. The company is now considered one of the leading production houses in the MENA region; it not only creates unique feature films, but also empowers talent to do so. We are passionate about the filmmaking industry, as we enjoy operating in all its diverse fields on both national and international platforms. Our philosophy is to blend the creative, vibrant ideas of the younger generation with the expertise of the best in cinema, in order to present powerful films to audiences who have exquisite taste and admiration for the beloved silver screen
Violeta Bava
Producers Lab Advisor
Violeta Bava was born in Buenos Aires, Argentina. In 2002, she received a double degree in the Theory, Aesthetics and History of Cinema and Drama from Buenos Aires University. Bava is the programmer of the Buenos Aires International Film Festival and the co-founder of BAL, a leading co-production market for Latin American films. She has been program consultant at Bratislava Film Festival and has collaborated with Open Doors Program (Locarno Film Festival). Since 2012, she has been the Latin American delegate for the Venice International Film Festival. She sits on the Torino Film Lab Advisory Board and is a regional consultant for the Doha Film Institute. In the past two editions she has been Producer's Tutor at Biennale College Cinema. She is also founder and Producer at Ruda Cine, a film production company based in Argentina.
BAFICI, a 12-day-long film festival that started in 1999, is the biggest film festival in Latin America and takes place every April in Buenos Aires. It celebrates a rich and diverse culture with the works of renowned directors and up-and-coming talents. The event showcases an innovative range of films, including world premieres and new releases of Argentinean cinema, together with international retrospectives of the work of key filmmakers from the independent cinema world and the publication of a couple of books every year. The Buenos Aires Lab, BAL, the leading co-production market for Latin American films, was the first of its kind in the region. The BAFICI programme comprises Talents Buenos Aires, organised together with the Universidad del Cine (Buenos Aires), and Talents Berlinale.