2015
Hezayah Screenwriting Lab
Start date:

Apr 23, 2015

Ability Level:

Entry-level and emerging writers
---
Hours
9:00 AM – 7:00 PM
Dates
1st workshop: 23 – 26 April 2015
2nd workshop: June 2015
3rd workshop: August 2015
4th workshop: September 2015
5th workshop: 6-9 November 2015
Application deadline : 16 April, 2015
---
Hezayah Screenwriting Lab is designed to assist emerging screenwriters and writer-directors develop and write a screenplay from an original idea with the support of experienced mentors. The lab consists of four four-day workshops, which take place every six weeks over a five-month period. During each six-week interval, participants are expected to work on their screenplays and reach certain key milestones.
Participants will be selected on the strength of their script idea and writing ability. Candidates who are shortlisted for the lab will go through a selection process where they will meet with course mentors and develop their ideas. They will be assessed on their ability to expand and develop their ideas into a coherent narrative.
The lab is a transformative experience where writers learn the principles of dramatic writing and examine and explore their inner creativity and personal voice. Candidates are encouraged to develop personal stories that come from the heart and that reflect contemporary life in the Gulf region. We also encourage candidates to consider how to achieve their films with limited resources.
Candidate Selection
Shortlisted candidates will be invited for an interview where the development unit will work with them to develop their idea/treatment through written and verbal notes on their work. They will also have a short interview with the workshop mentor.
Candidates will be assessed on their ability to expand and develop their script ideas into a coherent story.
Submission Process
Applicants should submit a script idea or treatment no longer than 2 pages.
This workshop is designed to develop a screenplay idea into a screenplay. We are not looking for projects that are already developed to the screenplay stage.
Candidates must show an aptitude for writing drama
Open to Qatari citizens and residents of Qatar only.
Application deadline: 16 April, 2015
Please send the following in Word or PDF format to learninginitiatives@dohafilminstitute.com :
1. Synopsis (no longer than 2 pages)
2. Short Bio
3. Any Previous Writing
4. Any Artistic Portfolio (Films, Photography, Drawings, etc.)
All documents must include the following:
1. Writer's First and Last Name
2. Project Title
3. Draft No.
4. Date
---
Mentors
Christian Routh
Christian Routh is a script editor and film consultant based in Spain. He works with various directors, production companies and state agencies, including Peter Webber, Sally Potter, the Doha Film Institute, Eurimages, the Baltic Film School, Proimagenes Colombia, the Media Business School, the Estonian Film Institute, and the Binger Filmlab in Amsterdam, where he has tutored for more than 15 years.
In 2012, Christian Routh conducted the first Hezayah screenwriting workshops in Qatar, and he continues to work with filmmakers in the Gulf states. He is also involved in a number of EU- supported film and television training programmes, such as ScripTeast, where he has been co-head of studies since 2008. Routh was head of studies of the European film school initiative Four Corners from its inception in 2008 until 2012. Prior to that, he held the same post at the Pilots and Co-Pilots TV workshops in Sitges, Spain. In 2006, he co-authored the book 'Script Development'.
Before moving to Spain in 2000 from his native London, Routh was head of selection at the European Script Fund and EMDA in London from 1989 until 1998. While there he supported hundreds of European films and companies, including 'Toto le Hero', 'Orlando', 'Breaking the Waves' and 'Elizabeth'. Prior to that, he was a film buyer and development executive with Thorn-EMI, Cannon UK and Red Rooster Films.
Camilla Bubna-Kasteliz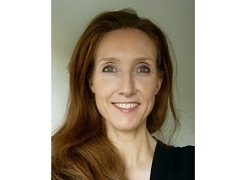 After graduating from Trinity College, Cambridge, Camilla Bubna-Kasteliz started her career as a researcher for documentaries, before moving into fiction films. As a script reader and then story editor, she has worked with most of the major film funders in the UK – from broadcasters and national film funds to script development schemes and screenwriting competitions, as well as for numerous independent production companies. She continues to work with a broad range of writers and genres, focusing particularly on new writers and writers new to film. She also teaches at the Central Film School in London. Bubna-Kasteliz studied screenwriting at the National Film and Television School in the UK and is developing a number of her own projects.